4 Workers' Compensation Trends To Watch For in 2019
4 Workers' Compensation Trends To Watch For in 2019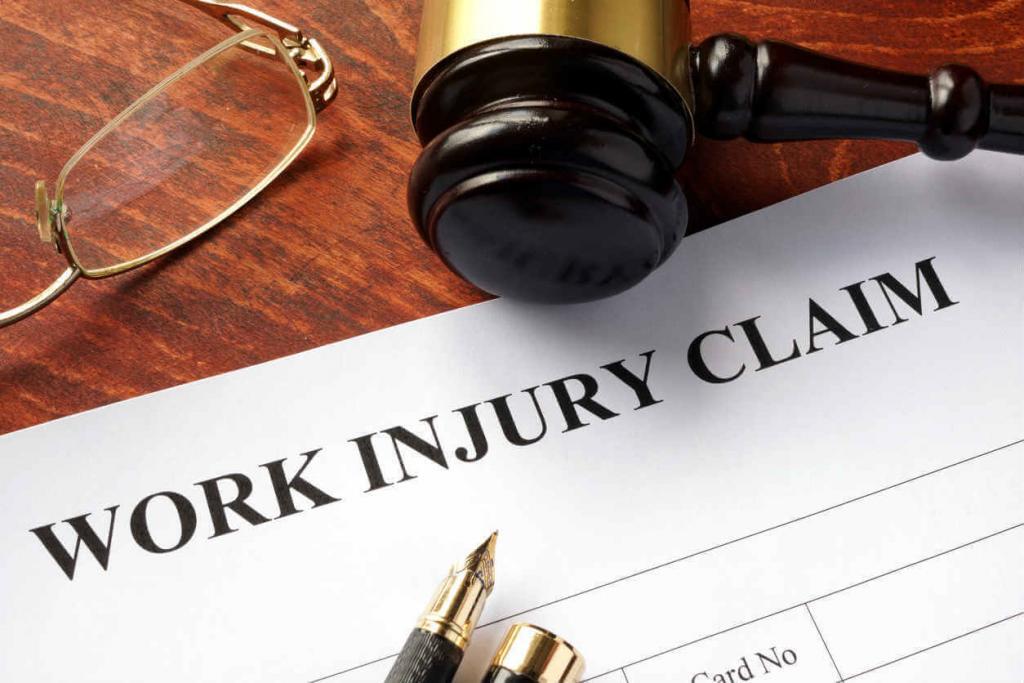 Like any other system, workers' compensation tends to evolve over time. While that rarely means a significant change in how the law operates, the medical industry and society at large are continually in flux, and you could feel the effects of them. Below, we present four trends to look out for in 2019. One thing to note is that you can always talk to a St. Louis workers compensation lawyer if you want more specific information or have some questions you'd like answered.
Better Medical Technology
The nature of technology is that it progresses exponentially. What that means in the medical field is that treatment methods are becoming more effective every year, and they are doing so quickly. You can expect that progression to continue through 2019, as capabilities like 3D printing start to mature. What this trend means for you is having faster recoveries and more physical abilities, even for the most severe damages. Those of you with old injuries may even see an improvement in your condition after many years of not having any.
Rising Medical Costs
Unfortunately, there is also an ugly side to the medical industry. It is that the cost of both medicine and treatment continues to rise. The reasons for this trend are a topic of debate, but the undeniable truth is that getting better is incredibly costly. There is good news and bad news when it comes to this development. The good is that you'll still be able to get your treatment costs covered through the workers' compensation system. The bad is that additional medical attention, which is outside your benefits package, could be too costly to attain.
Opioid Backlash
The opioid epidemic has reached a point where nearly everybody knows about it. If you don't, it is becoming increasingly clear that prescription pain-killing medications are some of the most addictive and damaging substances on earth. The backlash they are receiving in our culture could mean choosing alternative solutions for those that are in pain, whether that preference comes from the doctor or the patient.
Respect For Mental Health Issues
Another societal trend that we are experiencing is greater respect for mental health issues. Those that suffer are now being encouraged to seek help, which was not so prevalent in the past. For workers, this trend should lead to more compensation and better medical treatment in the event of psychological injuries.

Though this system is always evolving, there is one thing that will likely never go away. It is the importance of consulting with a St. Louis work injury lawyer. The truth is that while your employer's insurance company could offer you an excellent deal without much negotiation, the odds are that you'll end up with less than you deserve. Obtaining legal counsel can protect you from that outcome, making it one of the smartest decisions you can make after a work injury.
Law Office of James M. Hoffmann
2001 S Hanley Rd #325
St. Louis, MO
63144
Phone: (314) 361-4300
Legal Articles Additional Disclaimer
Lawyer.com is not a law firm and does not offer legal advice. Content posted on Lawyer.com is the sole responsibility of the person from whom such content originated and is not reviewed or commented on by Lawyer.com. The application of law to any set of facts is a highly specialized skill, practiced by lawyers and often dependent on jurisdiction. Content on the site of a legal nature may or may not be accurate for a particular state or jurisdiction and may largely depend on specific circumstances surrounding individual cases, which may or may not be consistent with your circumstances or may no longer be up-to-date to the extent that laws have changed since posting. Legal articles therefore are for review as general research and for use in helping to gauge a lawyer's expertise on a matter. If you are seeking specific legal advice, Lawyer.com recommends that you contact a lawyer to review your specific issues. See Lawyer.com's full Terms of Use for more information.