5 Common Injuries Sustained by Amusement Park Workers
5 Common Injuries Sustained by Amusement Park Workers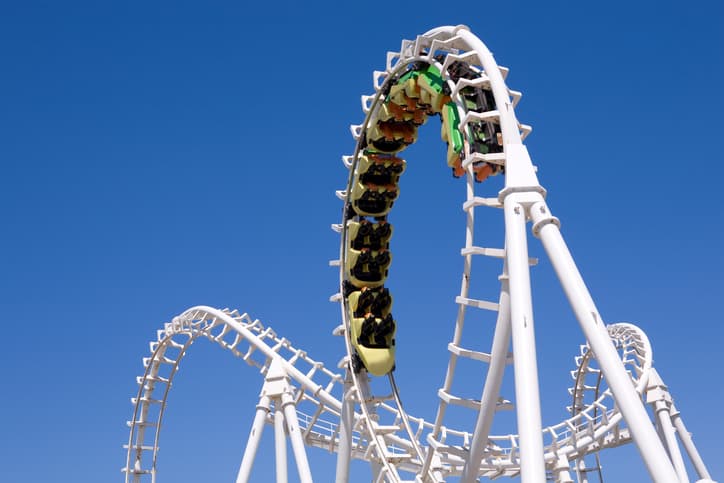 When the summer season arrives, many people want to visit their favorite amusement park, ride the roller coaster, Ferris wheels or enjoy a water slide. For an amusement park worker, this is the busiest part of the year. You constantly have to keep guests comfortable and entertained. Sadly, with all the park buzzing with activity, it's extremely easy to get hurt. Here are five common injuries you may suffer as an amusement park worker.
Every amusement park has its own rules and regulations. For example, it's your duty to advise guests against violating the park rules as an amusement park worker. Unfortunately, however, a violent or drunk guest may take this wrong and viciously attack you.
Additionally, if a fight breaks between guests, it's natural to come in and separate them. However, this exposes you to injury.
2. Falls
High elevation rides often require you to repeatedly climb hundreds of dirty and wet stairs to inspect or ensure guests are safe. Given that you have to do this fast to meet the demand of eager attendees, you could trip, lose your balance, and fall. A fall from a roller coaster or star flyer could leave you with life-threatening head and spine injuries or worse.
3. Roller Coaster and Other Spinning Ride Injuries
Rollercoasters and spinning rides are meant to be thrilling and fun for riders. However, as an operator, these repeated rides may take a toll on your brain. Yes, these fast and aggressive rides may cause the blood vessels in your brain to rupture, causing dizziness or throbbing headaches. You could also develop tragic brain conditions such as subdural hematoma.
Additionally, the sudden jolting in the wooden roller coaster may cause severe damage to your back and neck tissues leading to herniated disc or whiplash injuries.
4. Water Hazards
Most amusement parks have pools, water slides, and rafting games. However, working around water is not easy and often has its share of shortcomings. For example, you could get injured and drown when trying to save a guest in distress.
Furthermore, continuous exposure to water bacteria and chemicals used to clean water may cause skin irritation or eye diseases.
5. Weather-Related Injuries
During summer, you generally have to work under ultraviolet sun rays for an extended period. As a result, you're exposed to dehydration and sun-related conditions such as actinic keratosis, heatstroke, leathery skin, cornea disease, or skin cancer.
St. Louis Workers Compensation Lawyers
Have you been injured while working as an amusement park worker in Missouri? Speak with an experienced workers' compensation attorney at the Law Office of James M. Hoffmann today to learn more about your legal right to compensation. Call (314) 361-4300 for a free case evaluation.
Legal Articles Additional Disclaimer
Lawyer.com is not a law firm and does not offer legal advice. Content posted on Lawyer.com is the sole responsibility of the person from whom such content originated and is not reviewed or commented on by Lawyer.com. The application of law to any set of facts is a highly specialized skill, practiced by lawyers and often dependent on jurisdiction. Content on the site of a legal nature may or may not be accurate for a particular state or jurisdiction and may largely depend on specific circumstances surrounding individual cases, which may or may not be consistent with your circumstances or may no longer be up-to-date to the extent that laws have changed since posting. Legal articles therefore are for review as general research and for use in helping to gauge a lawyer's expertise on a matter. If you are seeking specific legal advice, Lawyer.com recommends that you contact a lawyer to review your specific issues. See Lawyer.com's full Terms of Use for more information.