5 Common Work Injuries Among Nurses
5 Common Work Injuries Among Nurses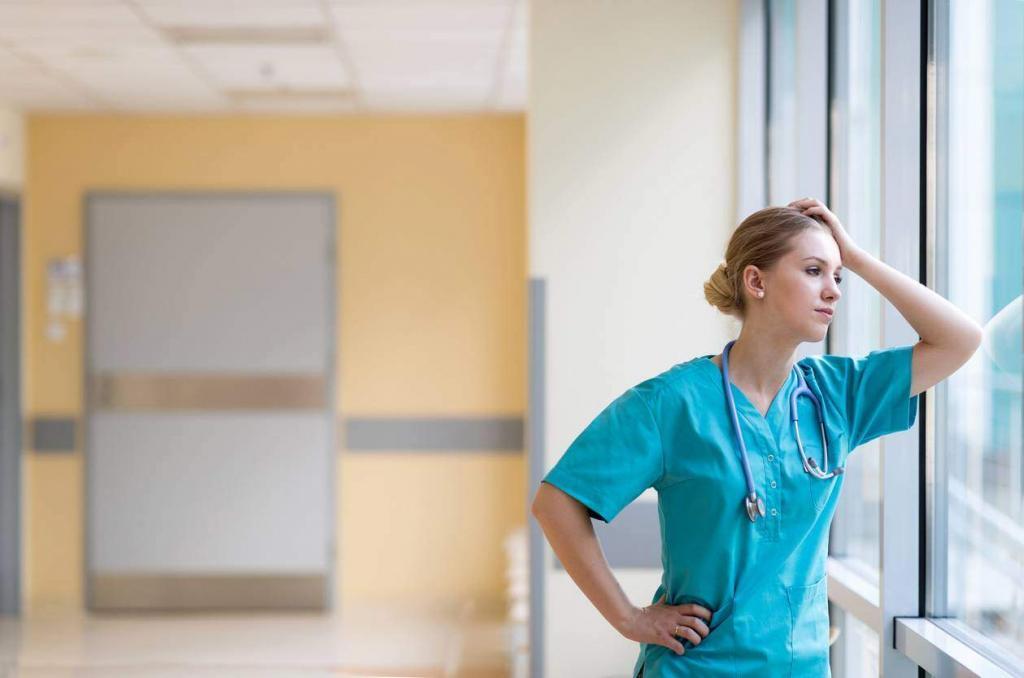 Working as a nurse can be extremely dangerous. Part of the job includes constant moving, lifting, and pushing patients around on wheelchairs and stretchers, which can strain you and lead to musculoskeletal disorders and serious injuries. Additionally, you stand for long periods, which increases your likelihood of getting spinal problems. Here's a closer look at five common nursing injuries to help you keep safe.
1. Overexertion
As a nurse, one of your primary responsibilities is lifting and moving patients. Unfortunately, this repetitive physical effort can cause overexertion injuries such as sprains, strains, and tears.
2. Falls, Slips, and Trips
Falls, slips, and trips are common among nurses due to hazards such as wet floors, spilled medication, and other walking obstacles.
3. Accidental Needle Sticks
As a nurse, you likely use needles and surgical equipment on a regular basis, increasing your chances of getting cuts and puncture wounds. This can be dangerous, especially if you are working with contaminated material that could spread diseases.
4. Injuries from Violence
As a nurse, you are at a higher risk of being violently assaulted by patients with mental health issues or violent criminals placed in the hospital on criminal holds. Sadly, an altercation with these patients can lead to different injuries, including bruises and fractures.
5. Injuries due to Hazardous Chemicals Exposure
Exposure to harmful chemicals is another potential risk that nurses face on the job. Sadly, prolonged exposure to harmful chemicals such as volatile organic compounds, disinfectants, cleaning products, and latex can cause health complications such as acute asthma attacks.
What to do if you have been injured
If you are a nurse and get injured at work, here are several legal options you may consider:
Workers' Comp Claim: You can generally file for a workers' compensation benefits under your employer's workers' compensation insurer. This will help you cover your medical bills and any wages you lose while recovering.
Personal Injury Claim: If your injuries are a result of someone else's negligence besides your employer or a co-worker, you may have a personal injury case.
Regardless of the legal route you take, make sure to discuss your case with an experienced attorney who can help you gather medical evidence to prove the facts about your injuries, collect and analyze witness statements, bring in experts to support your claim, and negotiate fair compensation.
Speak With An Experienced Workers Compensation Attorney
Have you suffered any of the injuries highlighted above? We have an experience of over 25 years of fighting for the rights of injured patient care workers and can help you too. Call the Law Office of James M. Hoffmann 24/7 at (314) 361-4300 for a free case evaluation.
Legal Articles Additional Disclaimer
Lawyer.com is not a law firm and does not offer legal advice. Content posted on Lawyer.com is the sole responsibility of the person from whom such content originated and is not reviewed or commented on by Lawyer.com. The application of law to any set of facts is a highly specialized skill, practiced by lawyers and often dependent on jurisdiction. Content on the site of a legal nature may or may not be accurate for a particular state or jurisdiction and may largely depend on specific circumstances surrounding individual cases, which may or may not be consistent with your circumstances or may no longer be up-to-date to the extent that laws have changed since posting. Legal articles therefore are for review as general research and for use in helping to gauge a lawyer's expertise on a matter. If you are seeking specific legal advice, Lawyer.com recommends that you contact a lawyer to review your specific issues. See Lawyer.com's full Terms of Use for more information.