Bodily Reaction Work-Related Injuries - Workers Comp Attorney St. Louis
Bodily Reaction Work-Related Injuries - Workers Comp Attorney St. Louis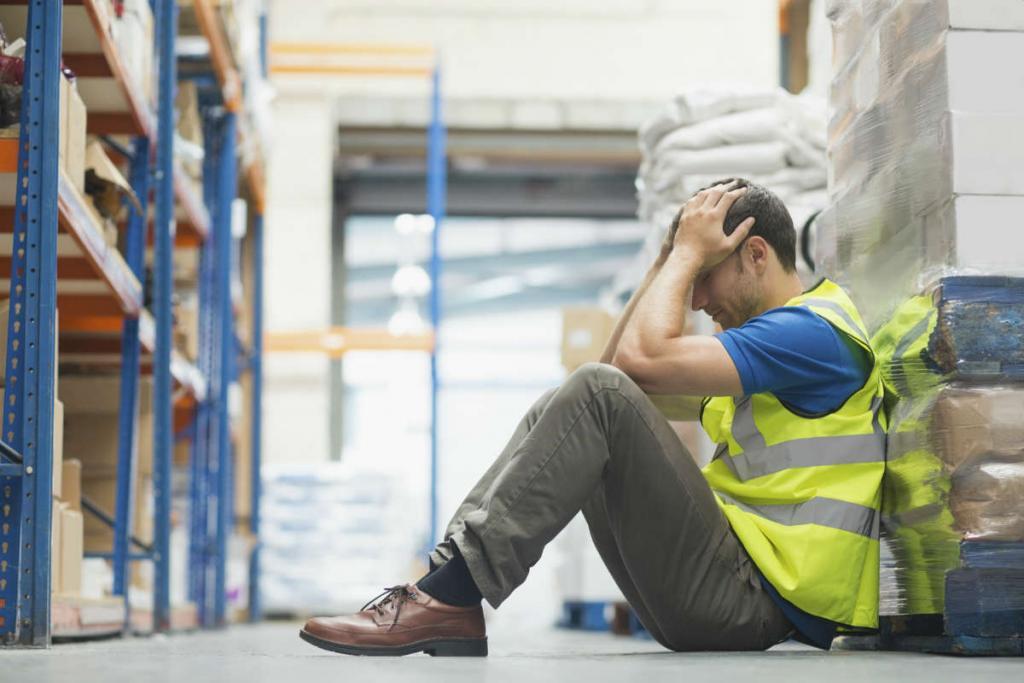 When you consume an antecedent substance, you may feel lethargic or sleepy due to bodily reaction. If you work in an extremely cold or hot environment, you may experience a physical reaction. Bodily reactions may also be caused by any free bodily motion resulting in excessive strain or stress in some parts of the body. For instance, injuries from climbing, slipping or tripping, reaching, sitting, and standing may cause a bodily reaction accident.
Bodily Reaction and Exertion
Injuries from bodily reaction and exertion occur when your body has an exposure to antecedent substance or from work-related activities that require excessive physical efforts. Bodily reaction and exertion can be caused by excessive stress or strain as a result of any free bodily motion, such as sitting, standing, climbing, slipping or tripping, and reaching. Accidents that often result in bodily reaction and exertion injuries usually do not involve any powerful collision between two or more objects. These types are accidents are commonly referred to as non-impact accidents.
Common Causes of Bodily Reaction
Bodily reactions at the workplace can be caused by the following activities:
Free bodily motion, such as such as sitting, standing, climbing, slipping or tripping, and reaching.
Working at a same posture over a period of time.
Excessive physical effort.
Missouri Workers' Compensation Benefits
Seek legal advice from The Law Office of James M. Hoffmann. Our work comp attorney will guide you through the work comp claims process and protect your legal rights. Call us today at (314) 361-4300.
Legal Articles Additional Disclaimer
Lawyer.com is not a law firm and does not offer legal advice. Content posted on Lawyer.com is the sole responsibility of the person from whom such content originated and is not reviewed or commented on by Lawyer.com. The application of law to any set of facts is a highly specialized skill, practiced by lawyers and often dependent on jurisdiction. Content on the site of a legal nature may or may not be accurate for a particular state or jurisdiction and may largely depend on specific circumstances surrounding individual cases, which may or may not be consistent with your circumstances or may no longer be up-to-date to the extent that laws have changed since posting. Legal articles therefore are for review as general research and for use in helping to gauge a lawyer's expertise on a matter. If you are seeking specific legal advice, Lawyer.com recommends that you contact a lawyer to review your specific issues. See Lawyer.com's full Terms of Use for more information.