Can You Get Workers Compensation for Choking at Work?
Can You Get Workers Compensation for Choking at Work?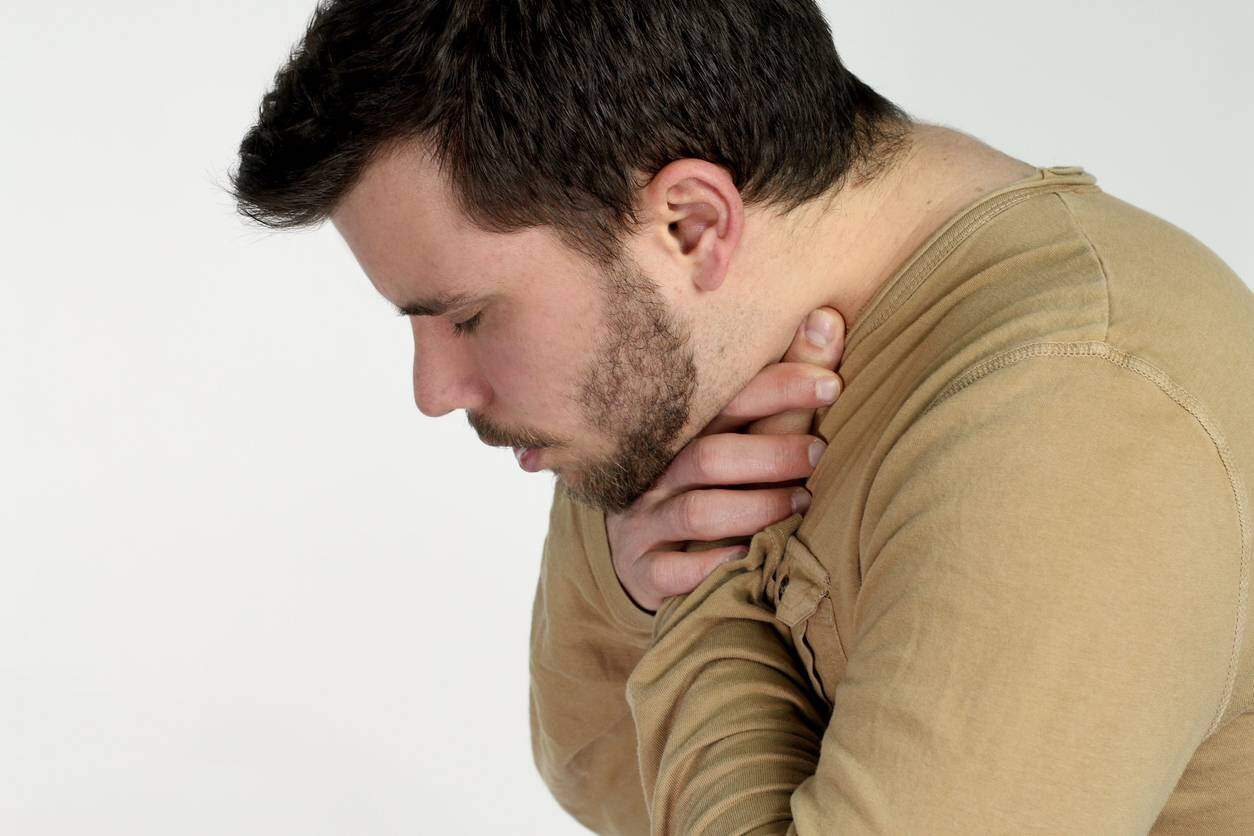 For instance, in Missouri you are generally not covered by workers comp while in transit to or from your place of employment, or if you leave the premises and are on a break.
In Missouri, workers compensation laws look closely if the act you were performing while you got injured was "in the scope of the employment," meaning if it was part of your job or not.
However, what if the employer serves you the food you choke on?
When Workers Comp Doesn't Apply
If your employer instates mandatory lunch breaks and provides the food you and your coworkers eat at this time, you are still technically off the clock during the lunch break, meaning you are not acting in the scope of your job.
Additionally, choking on food is generally not something your employer could prevent through safety measures. If, for instance, the chair you were sitting in would break, and you got a fracture as a result, then you may have a case, because it is your employer's responsibility to make sure the environment is safe, including the one designed for lunch.
However, if you choke on the food because you did not chew properly, and got a larger piece lodged in your throat, for instance, then your employer is generally not responsible. This scenario has actually happened in 2010 in Virginia when a worker filed for workers comp after choking on a quesadilla. The courts denied his claim because they ruled the choking could have happened anywhere, not just the place of employment.
The case even mentioned the restaurant where the person worked would routinely ask them to taste the food so they know what to recommend the guests, and the courts still denied his claim. They believed the accident was caused by the worker's own negligence (not chewing food properly) so the employer was not liable.
The only way you may be eligible for workers comp is if there is something wrong with the food, and as a result, you choke on it. For instance, if a piece of plastic gets mixed with the food, and you unknowingly eat it, it can get stuck in your throat and cause damage.
In this case, you may have grounds for workers comp, though the far more likely scenario would be a personal injury lawsuit or claim against those who cook the food like the catering service (unless the food is cooked in house by your employer.)
What Should You Do?
If you're not sure if you have a case or not, reach out to a St. Louis workers comp lawyer for assistance. They can review your case and tell you if you have grounds to file a workers comp claim or even a lawsuit. Give us a call 24/7 at (314) 361-4300 for a FREE case evaluation.
Legal Articles Additional Disclaimer
Lawyer.com is not a law firm and does not offer legal advice. Content posted on Lawyer.com is the sole responsibility of the person from whom such content originated and is not reviewed or commented on by Lawyer.com. The application of law to any set of facts is a highly specialized skill, practiced by lawyers and often dependent on jurisdiction. Content on the site of a legal nature may or may not be accurate for a particular state or jurisdiction and may largely depend on specific circumstances surrounding individual cases, which may or may not be consistent with your circumstances or may no longer be up-to-date to the extent that laws have changed since posting. Legal articles therefore are for review as general research and for use in helping to gauge a lawyer's expertise on a matter. If you are seeking specific legal advice, Lawyer.com recommends that you contact a lawyer to review your specific issues. See Lawyer.com's full Terms of Use for more information.