Cellular Towers Pose Serious Threat to Industry Workers
Cellular Towers Pose Serious Threat to Industry Workers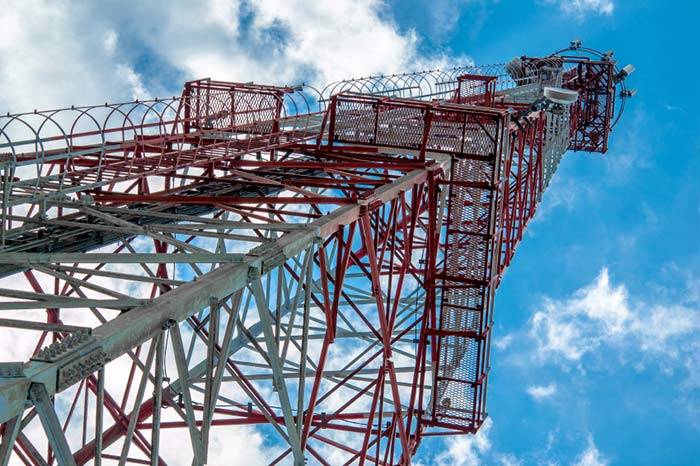 A communications company based in Missouri is facing federal penalties due to the death of two technicians who were injured while dismantling a cellular tower. The Occupational Safety and Health Administration (OSHA) cited Wireless Horizon, Inc. for "serious" and "will-full" safety violations following the death of two cellular tower workers last March in Blaine, Kansas. Wireless Horizon was asked to pay a penalty of $134,400 for safety violations due to the seriousness of the accident. The two technicians died following the collapse of the cellular tower they were dismantling.
Potential Risks
The rapid growth in the cellular communications industry has been accompanied by an increasing number of work-related injuries and deaths. However, this growth should not compel workers to put their lives at risk while at work. The companies building and maintaining cellular towers should comply with federal work safety guidelines. Safety procedures should be implemented to prevent work-related accidents. Workers should undergo suitable training in safety procedures. Companies that ignore safety regulations should be held liable for any accidents resulting in injury or death of their workers. The risks workers are facing include the following:
Falls from high places.
Bad weather conditions.
Problems in lifting people and equipment.
Electrical hazards.
Falling objects.
Breakdown of equipment.
Tower collapse.
Safety Proposals
The increasing number of work-related deaths compelled OSHA to collaborate with the industry to identify and manage the safety risks. A letter issued by OSHA last February highlighted the increasing number of deaths in the industry and indicated that the fatal accidents reported last year could have been prevented. As workplace deaths continued to increase, OSHA aims to enhance safety measures for tower workers. New guidelines were issued on the use of hoist systems to lift workers from one elevated workstation to another. The worker safeguards issued by OSHA last February include:
Adequate training and monitoring of new workers.
Existing tower workers should utilize suitable fall protection. They should be trained in the proper use of the equipment.
OSHA will monitor all parties and contracts involved in the industry.
Contractors and subcontractors should comply with the all the safety criteria of the company.
State programs will assist smaller companies in complying with the requirements of OSHA. The growth in the industry has put pressure on the telecommunications infrastructure of the country. Due to this, companies may overlook safety guidelines when they upgrade their towers.
St. Louis Workers' Compensation Attorney
Cellular industry workers who suffer from work-related injuries are entitled to workers' compensation benefits. The services of an experienced Missouri workers' compensation lawyer may be necessary to collect the the rightful amount of benefits.
Call The Law Office of James M. Hoffmann at (314) 361-4300.
More Resources:
Legal Articles Additional Disclaimer
Lawyer.com is not a law firm and does not offer legal advice. Content posted on Lawyer.com is the sole responsibility of the person from whom such content originated and is not reviewed or commented on by Lawyer.com. The application of law to any set of facts is a highly specialized skill, practiced by lawyers and often dependent on jurisdiction. Content on the site of a legal nature may or may not be accurate for a particular state or jurisdiction and may largely depend on specific circumstances surrounding individual cases, which may or may not be consistent with your circumstances or may no longer be up-to-date to the extent that laws have changed since posting. Legal articles therefore are for review as general research and for use in helping to gauge a lawyer's expertise on a matter. If you are seeking specific legal advice, Lawyer.com recommends that you contact a lawyer to review your specific issues. See Lawyer.com's full Terms of Use for more information.