How Pre-Existing Conditions May Affect Workers' Compensation Benefits
How Pre-Existing Conditions May Affect Workers' Compensation Benefits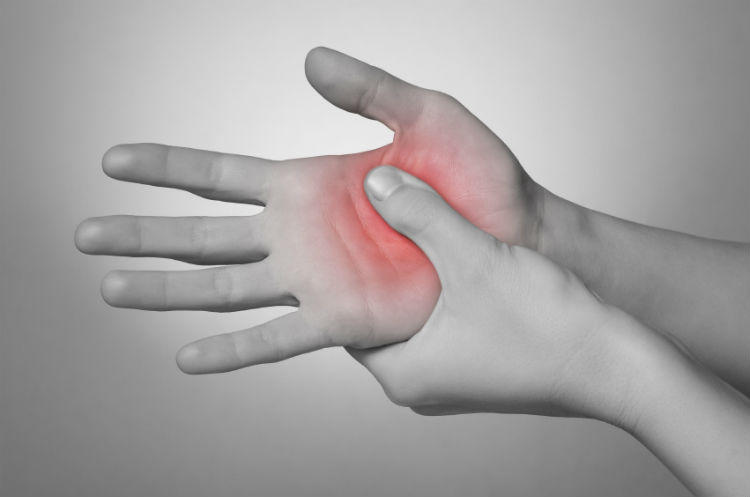 When a workplace injury aggravates or accelerates your degenerative disc disease or arthritis, you may file for workers' compensation benefits. Our Missouri workers' compensation lawyer believes that there is a lot of misunderstanding among workers on the issue of aggravation of pre-existing injuries, especially when it relates to degenerative disc disease or arthritis.
Arthritis
Arthritis is a medical term for joint inflammation. It refers to a set of rheumatic conditions that affect joints, connective tissue, and the tissue surrounding the joint. Common types of arthritis are:
Rheumatoid Arthritis
Osteoarthritis
Fibromyalgia
Systemic Lupus Erythematosus (SLE or lupus)
Gout
Symptoms of arthritis vary and may begin gradually or suddenly. Some common symptoms of arthritis are swelling, pain around the joints, redness, and limited function of the joint and surrounding structures.
Degenerative Disc Disease
Degenerative disc disease is a fairly common condition and causes serious neck and lower back pain. With growing age, as the spinal discs degenerate and lose the ability to absorb shock, may people suffer from this condition. However, in some cases, injury to the disc can aggravate or accelerate the condition. The degenerative disc disease pain is not a result of the condition itself, but is caused by an injury to the neck or back. The degenerative disc disease is not actually a disease, but a medical condition caused by disc damage such as a ruptured or slipped disc.
How Work Injuries Aggravate Degenerative Disc Disease or Arthritis
Some types of jobs make a worker more prone to aggravating conditions such as degenerative disc disease or arthritis. Workers who perform repetitive motions, high impact activities, or remain sedentary for extended periods are more susceptible to aggravating these conditions. Such jobs include assembly line work, typing, construction work, and other types of physical labor. Workers who perform manual labor jobs that require them to repeatedly lift heavy objects or twist and turn tend to aggravate their degenerative disc disease. Any job that can cause a neck or back injury can aggravate this condition.
Coverage Under Worker's Compensation
Our Missouri workers' compensation attorney clarifies that the aggravation of pre-existing conditions such as degenerative disc disease and arthritis may be covered under workers' compensation. Irrespective of whether or not the pre-existing condition was caused by a work-related injury, the aggravation would be covered.
The worker may be entitled to workers' compensation benefits even if the pre-existing condition made the worker more susceptible to injuries. In order to claim the benefits, the injured worker would need to show that the aggravation of the pre-existing condition was caused by the work he or she performed and that the disability prevented him or her from working.
It is important to note that an injured worker may not be entitled to compensation if the disability was caused by the natural progression of the condition. The work injury might not be the root cause of the disability but should be the key factor in the aggravation of the condition.
If you have been struggling to get benefits for aggravation of a pre-existing condition, seek legal help from The Law Office of James M. Hoffmann at (314) 361-4300.
Legal Articles Additional Disclaimer
Lawyer.com is not a law firm and does not offer legal advice. Content posted on Lawyer.com is the sole responsibility of the person from whom such content originated and is not reviewed or commented on by Lawyer.com. The application of law to any set of facts is a highly specialized skill, practiced by lawyers and often dependent on jurisdiction. Content on the site of a legal nature may or may not be accurate for a particular state or jurisdiction and may largely depend on specific circumstances surrounding individual cases, which may or may not be consistent with your circumstances or may no longer be up-to-date to the extent that laws have changed since posting. Legal articles therefore are for review as general research and for use in helping to gauge a lawyer's expertise on a matter. If you are seeking specific legal advice, Lawyer.com recommends that you contact a lawyer to review your specific issues. See Lawyer.com's full Terms of Use for more information.