Is There a Time Limit on Medical Treatment After a Workplace Injury?
Is There a Time Limit on Medical Treatment After a Workplace Injury?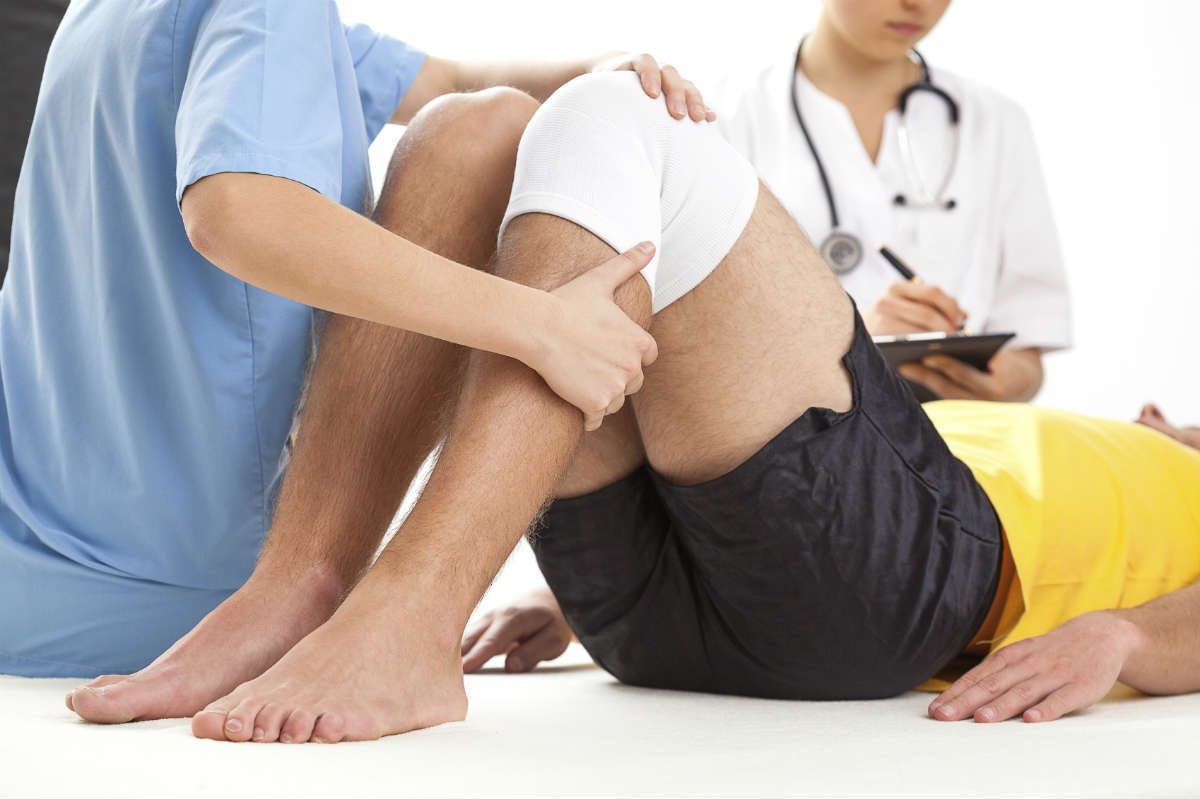 In Missouri, almost every employer is required by law to have
workers compensation
insurance. This means, if you suffer an
injury at your workplace
, you can claim medical and wage loss benefits under the workers compensation system. Depending on the severity of the injury, an injured worker may require prolonged and extensive treatment. Some workers may require years of treatment and may start to wonder if there is a time limit on the treatment.
How workers compensation works?
Injured workers often wonder if there is there a time limit on the treatment they may receive after a workplace injury and whether the workers compensation system will pay for the treatment for only a specific amount of time and thereafter the worker will have to bear the expenses. The answer is generally no, the worker will not have to bear expenses at any point, and the workers compensation should take care of the medical treatment for as long as it is necessary.

It is important to understand that workers compensation is a kind of business insurance, which protects employers from lawsuits. This means, an injured employee typically cannot sue the employer and the only way he/she can get compensation is through workers compensation. In return, the employer has to pay for the medical treatment and lost wages of the worker by way of workers compensation benefits.
As we said earlier, an injured worker is allowed to keep on receiving treatment for the workplace injury for as long as they require treatment. There is no time limit and as long as the treating doctor feels that the treatment is beneficial to the worker, they may continue to get treatment. However, it is important to understand that the employer has the right to ask you to get periodic medical examinations done to determine if any additional treatment would be of help or not. The injured worker can receive treatment until he/she reaches
maximum medical improvement
.
Disputes
While the law is clear that an injured worker can receive treatment for as long as it is beneficial, disputes may arise concerning the treatment. There may be conflicting medical opinions, and the doctors may stop your treatment even though you still feel it is necessary. Due to this, it is extremely important to have an experienced Missouri workers compensation lawyer on your side.
The injured worker should understand that in many states there are limits on some types of treatment such as physical therapy, occupational therapy and chiropractic care. So, make sure you speak to your lawyer and understand the types of treatment that you are entitled to.
If you have been severely injured and you think that the treatment will likely be on-going, it would be in your best interest to consult with an experienced
Missouri workers comp attorney
to ensure your legal rights are protected. Call (314) 361-4300 today for a free and private consultation.
Legal Articles Additional Disclaimer
Lawyer.com is not a law firm and does not offer legal advice. Content posted on Lawyer.com is the sole responsibility of the person from whom such content originated and is not reviewed or commented on by Lawyer.com. The application of law to any set of facts is a highly specialized skill, practiced by lawyers and often dependent on jurisdiction. Content on the site of a legal nature may or may not be accurate for a particular state or jurisdiction and may largely depend on specific circumstances surrounding individual cases, which may or may not be consistent with your circumstances or may no longer be up-to-date to the extent that laws have changed since posting. Legal articles therefore are for review as general research and for use in helping to gauge a lawyer's expertise on a matter. If you are seeking specific legal advice, Lawyer.com recommends that you contact a lawyer to review your specific issues. See Lawyer.com's full Terms of Use for more information.