Is Work-Related PTSD Covered by Missouri Workers' Compensation?
Is Work-Related PTSD Covered by Missouri Workers' Compensation?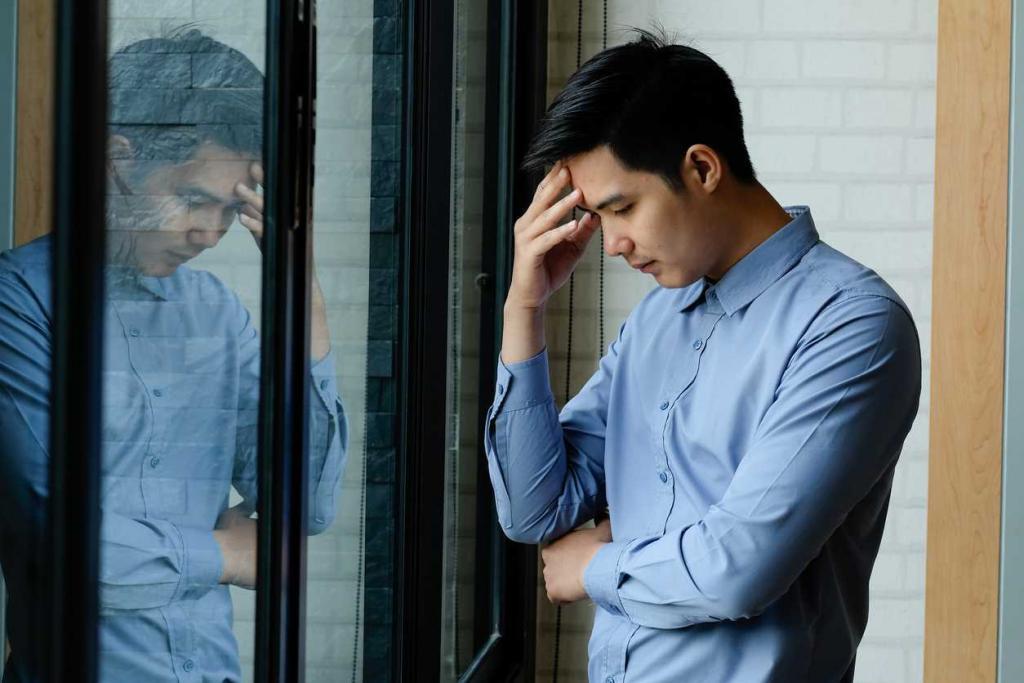 PTSD is a mental condition where you relive past traumatic events you've witnessed or experienced. According to the National Mental Health Centre, one out of ten Americans suffers trauma during their lifetime. A significant percentage of this group goes on to develop PTSD symptoms immediately or months after a traumatic event.
Employees should be aware of the legal provisions of work-related PTSD under the workers' comp system.
Impact of PTSD on Workers
For a long time, workers have been subject to traumatic events at the workplace. For example, think about a school teacher who witnesses a mass shooting or a firefighter getting injured in the line of work.
Trauma from such events sticks with these victims long after the ordeal. As an employee, memories of horrific events can deter you from dispatching daily duties effectively and leading a stable life.
Common signs of post-traumatic stress disorder patients include:
Nightmares

Depression

Anxiety

Emotional detachment

Compulsive behavior
Physical symptoms are among the worst because they can limit your movement or thought process. These include headaches, heart attacks, vomiting, fatigue, and high blood pressure.
Mental Conditions Covered Under Workers' Comp System
Work-related mental conditions can manifest in different ways among employees. These include:
Mental-Mental
These are mental health illnesses that develop from psychological torture at work, such as witnessing the death of a colleague. PTSD is an excellent example of this type of mental problem.
Physical-Mental
A serious physical injury at work can lead to psychological challenges, such as anxiety or depression. For example, pain from a spine injury can deprive you of sleep causing mental anguish.
Mental-Physical
Workers who suffer from a mental health condition such as PTSD can develop physical complications from the psychological torment. These include problems such as heart attacks, diarrhea, and ulcers.
Pursuing PTSD Workers' Comp Claim
Mental health conditions arising from work-related matters, such as PTSD, are highly scrutinized in most states, including Missouri. The only states with recognized compensation plans at the moment, especially for the first respondents, include California, Idaho, Louisiana, Nevada, New Mexico, Oregon, New Hampshire, and Texas.
However, that should not discourage you from pursuing compensation for work-related PTSD. Under Missouri's workers' comp system, there are legal provisions that allow workers to file for work-related mental disorders, depending on the extent of damage to their health and finances.
Workers' Compensation Attorney
Unfortunately, winning a work-related PTSD compensation claim is not easy. First, you need evidence that will prove beyond reasonable doubt that you have work-related PTSD and demonstrate how the condition is affecting your life. And even if you have strong evidence, there's a chance your employer or their insurer will try to challenge your claim. This can lead to delayed payment at a time when you need it the most, especially if you're jobless.
Fortunately, working with an experienced workers' comp attorney can improve your chances of winning. An attorney can help you gather evidence, connect you with expert witnesses, and negotiate with the insurer on your behalf.
The Law Firm of James Hoffman
Do you suffer from PTSD due to your employment? Our Missouri workers' comp attorneys can evaluate your claim for free and help you protect your legal rights. Give us a call today at (314) 361-4300.
Legal Articles Additional Disclaimer
Lawyer.com is not a law firm and does not offer legal advice. Content posted on Lawyer.com is the sole responsibility of the person from whom such content originated and is not reviewed or commented on by Lawyer.com. The application of law to any set of facts is a highly specialized skill, practiced by lawyers and often dependent on jurisdiction. Content on the site of a legal nature may or may not be accurate for a particular state or jurisdiction and may largely depend on specific circumstances surrounding individual cases, which may or may not be consistent with your circumstances or may no longer be up-to-date to the extent that laws have changed since posting. Legal articles therefore are for review as general research and for use in helping to gauge a lawyer's expertise on a matter. If you are seeking specific legal advice, Lawyer.com recommends that you contact a lawyer to review your specific issues. See Lawyer.com's full Terms of Use for more information.