Missouri Work Injury Lawyers Discuss Eye Injury Claims
Missouri Work Injury Lawyers Discuss Eye Injury Claims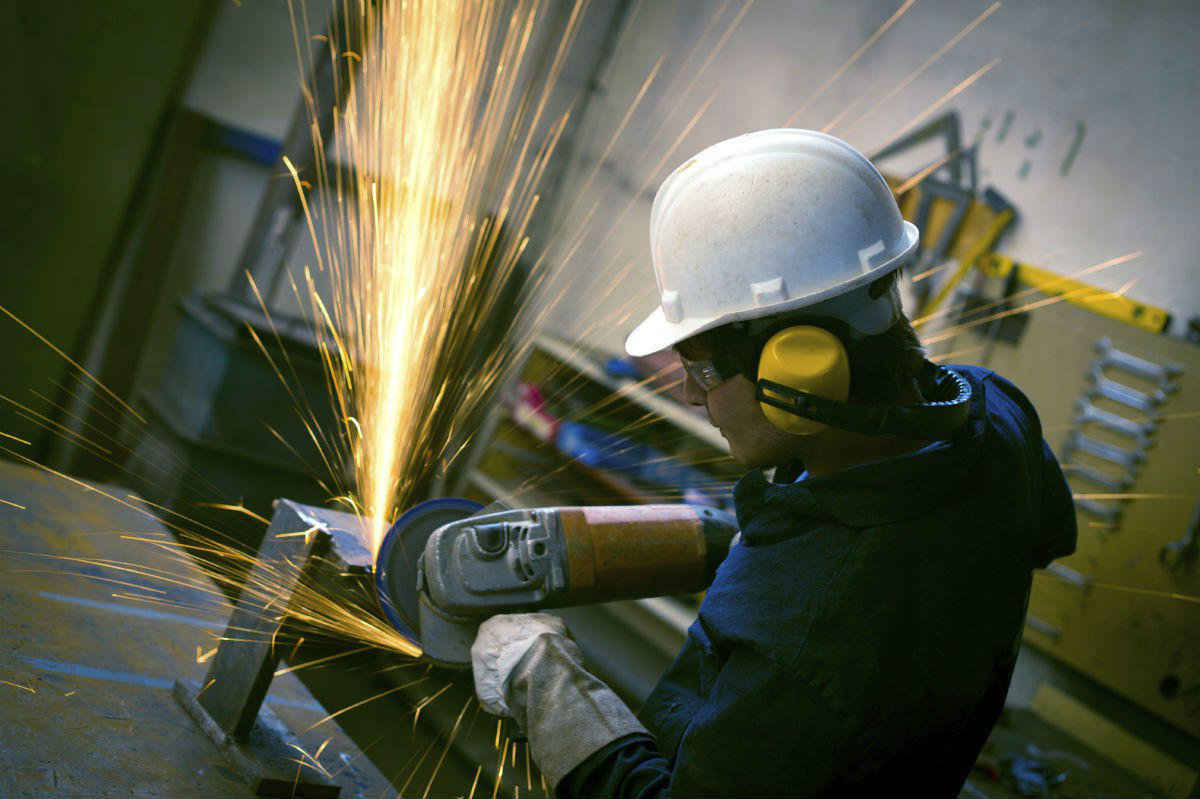 Eye injuries are among the most common workplace injuries, with more than 2,000 work related eye injuries reported each day in United States. The highest number of eye injuries are reported in the construction sector. Almost all work-related eye injuries are preventable by exercising proper safety precautions and with the use of proper protective gear.
The most common causes of work related eye injuries are:

· Trauma to the eye when the eye is stuck by a falling object
· Blunt force trauma to the eye from walking into a hard surface or from a fall
· Solvents, hot liquids, and chemicals can splash in the eyes
· Working with lasers can burn the eyes in absence of proper precautions
· Ultraviolet rays can burn the cornea and retina of the eye
· Small particles such as cement dust, wood splinters, metal slivers and other particles can enter the eyes.
Preventing Work-Related Eye Injuries
As we said earlier, eye injuries can be prevented with the use of protective goggles. If the worker wears prescription glasses, then the protective googles must be designed to fit over the corrective glasses. If necessary, protective goggles should be supplemented with face shields to prevent air borne particles from entering and injuring the eyes. If the worker in at risk of injury from splashing chemicals or performs activities such as grinding and sandblasting, he should be made to wear face shields.
It is important to train workers on the proper use of protective eye gear and they must be taught how to store their protective gear properly so that it remains in good condition. The safety hear must be comfortable and well-fitted. The employer should post signs outside hazardous zones that pose a risk of injury to eyes such as construction and welding sites. If there is a risk of chemical splash, there should be designated eye wash stations so that workers can rinse the affected eye immediately to prevent any damage. The employers should have emergency response systems in place to manage work injuries involving the eyes. These emergency response mechanisms must be practiced regularly so that the workers and the response team knows how to act in event of an injury.
Workers Compensation Benefits for Eye Injuries
Eye injuries can be serious and disabling. Serious eye injuries can leave the worker visually impaired, and he may never be able to return to work. Eye injuries often require extensive treatment, and more serious cases require surgery. Thankfully, all these expenses are taken care of by workers compensation benefits. Under this system, the injured worker is entitled to medical and wage loss benefits.
In case you have sustained an eye injury at the workplace, and your employer or insurance company is trying to hold back the workers compensation benefits, call (314) 361-4300 and scheduling a free case evaluation.
Legal Articles Additional Disclaimer
Lawyer.com is not a law firm and does not offer legal advice. Content posted on Lawyer.com is the sole responsibility of the person from whom such content originated and is not reviewed or commented on by Lawyer.com. The application of law to any set of facts is a highly specialized skill, practiced by lawyers and often dependent on jurisdiction. Content on the site of a legal nature may or may not be accurate for a particular state or jurisdiction and may largely depend on specific circumstances surrounding individual cases, which may or may not be consistent with your circumstances or may no longer be up-to-date to the extent that laws have changed since posting. Legal articles therefore are for review as general research and for use in helping to gauge a lawyer's expertise on a matter. If you are seeking specific legal advice, Lawyer.com recommends that you contact a lawyer to review your specific issues. See Lawyer.com's full Terms of Use for more information.