St. Louis Workers Compensation for an Ulnar Nerve Injury
St. Louis Workers Compensation for an Ulnar Nerve Injury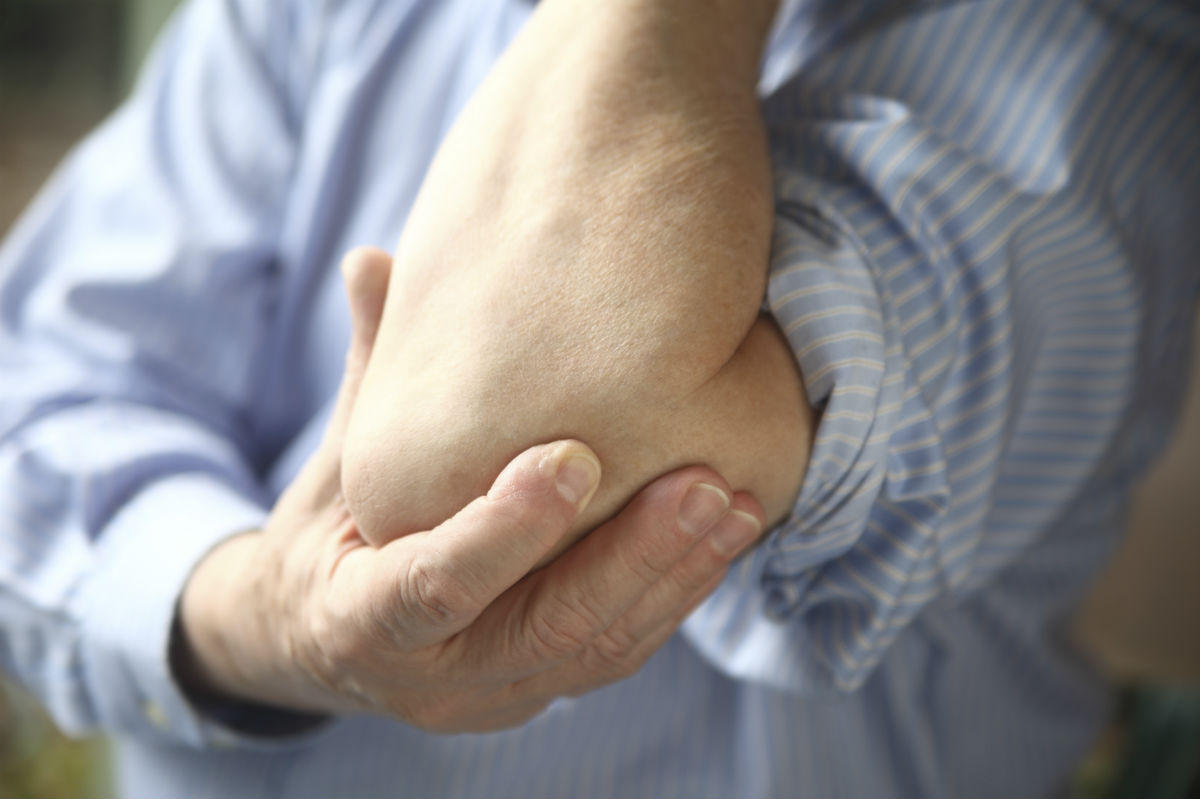 Certain types of occupations can put workers at high risk of developing a work-related ulnar nerve injury. Ulnar nerve injuries can be very painful and can cause numbness in the hand. In this post, our St. Louis worker injury lawyer will discuss work-related ulnar nerve injuries.
How does an ulnar nerve injury occur?
The ulnar nerve is one of the main nerves in the arm. Repetitive stress, strain and injury to the ulnar nerve can lead to constricting or compressing of the nerve. This compressing or constriction can cause pain and numbness in the hand, wrist, finger, or elbow. An ulnar nerve injury is often seen in workers engaged in work requiring repetitive movement, or those who work at a desk, applying regular pressure on the elbow.
An ulnar nerve injury affecting the elbow is known as cubital tunnel syndrome and occurs behind the elbow. People engaged in jobs or occupations that require bending the elbow for extended periods of time like on-desk data-entry jobs, or jobs that involve stretching the arm at the elbow away from the body, like a hairdresser does, or jobs that need heavy objects to be repeatedly carried away from the body (workers in a furniture store) are often victims of an ulnar nerve injury.
Symptoms of an ulnar nerve injury
An ulnar nerve injury in the hand or the elbow manifests as an aching pain in the affected area. In the fingers, an ulnar nerve injury leads to numbness and tingly sensations mostly in the ring and little finger. Maneuvering objects and movement of the fingers becomes difficult.
The symptoms of an ulnar nerve injury are not persistent. The pain, numbness and tingling can increase with certain movements that require use of the hand, finger, or bending at the elbow where the injury has occurred. Nerve compression, if left untreated, can lead to muscle wasting. Therefore, it is essential to seek proper medical treatment for ulnar nerve injury.
Treating an ulnar nerve injury
Ulnar nerve injuries are treated in different stages, depending on the extent of injury, damage caused and recovery. Doctors usually start with conservative forms of treatment like medication or steroid injections in an attempt to reduce inflammation. Other nonsurgical options include splinting or bracing, and nerve gliding exercises to facilitate easy sliding of the nerve in the cubital tunnel at the elbow.
If nonsurgical treatments fail, surgery is often the only option.
Prognosis of an ulnar nerve injury treatment
Usually, surgery has a good success rate, with most patients recovering completely post-surgery. However, in few cases even surgery does not repair the nerve injury damage.
For those who do not find relief in surgery, living with permanent discomfort can be difficult. Treatment, surgery, loss of wages, medical expenses are some of the concerns that people with ulnar nerve injuries face.
Workers with ulnar nerve injuries that occurred at work, or due to the scope of their job, can claim workers compensation benefits. Call the Law Office of James M. Hoffmann at (314) 361-4300 to learn more about your rights as an injured Missouri worker.
Legal Articles Additional Disclaimer
Lawyer.com is not a law firm and does not offer legal advice. Content posted on Lawyer.com is the sole responsibility of the person from whom such content originated and is not reviewed or commented on by Lawyer.com. The application of law to any set of facts is a highly specialized skill, practiced by lawyers and often dependent on jurisdiction. Content on the site of a legal nature may or may not be accurate for a particular state or jurisdiction and may largely depend on specific circumstances surrounding individual cases, which may or may not be consistent with your circumstances or may no longer be up-to-date to the extent that laws have changed since posting. Legal articles therefore are for review as general research and for use in helping to gauge a lawyer's expertise on a matter. If you are seeking specific legal advice, Lawyer.com recommends that you contact a lawyer to review your specific issues. See Lawyer.com's full Terms of Use for more information.