Missouri Workers' Compensation for Violence Against Teachers
Missouri Workers' Compensation for Violence Against Teachers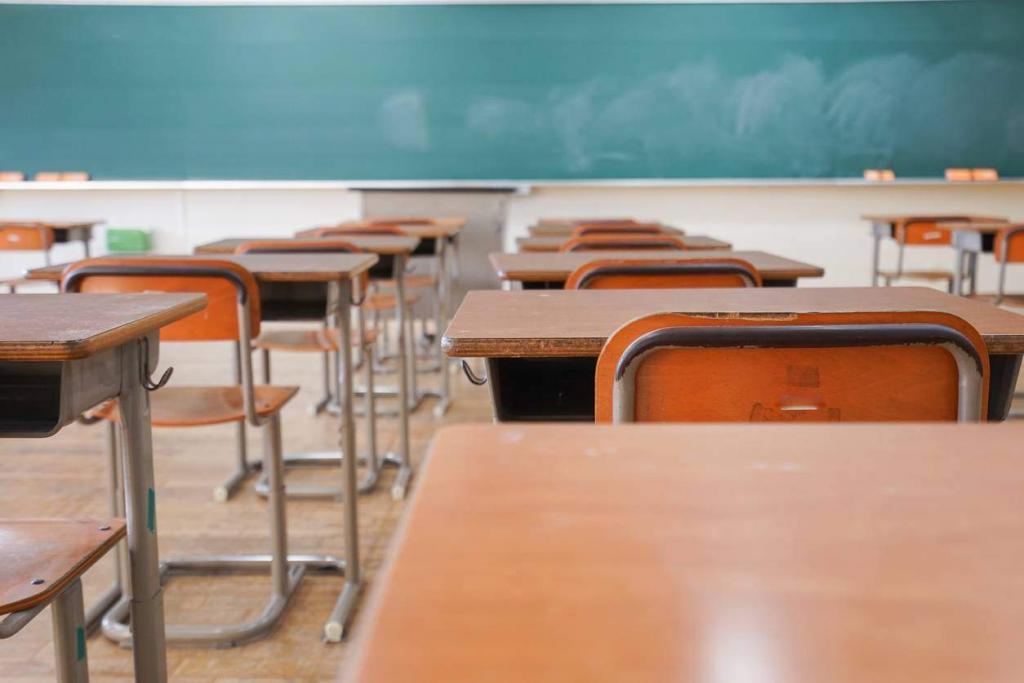 Violence against teachers is widespread. A recent study by The National Center for Education Statistics (NCES) found that 5.4% of teachers have experienced some form of physical violence in the workplace, and 9.2% of teachers had been threatened with assault. Another study found that 80% of school teachers experienced victimization within the current or past year.
Fortunately, teachers injured as a result of workplace assault may be eligible for workers' compensation benefits.
What Types of Injuries Can Teachers Suffer Due to Violence?
Whenever there is a violent confrontation in the classroom, teachers can become victims of heinous acts such as stabbings, shootings, and assault, which can lead to injuries such as:
- Bruising and lacerations from being struck, kicked, punched, or scratched
- Internal injuries
- Sprain and strains
What Are the Risk Factors of Violence Towards Teachers?
While violence or fights could happen at any time, there are circumstances where students or other employees may be more likely to become violent towards teachers. For instance, teachers who work with mentally disturbed or special needs students face higher risks of injury due to lack of supervision or understaffing. Other factors that could put teachers at risk of violence include:
- Interpersonal conflict with other staff
- Student threats
- Working alone in isolated areas within the school facility
- Working long hours
What Does Workers Compensation Cover?
Under Missouri Workers' compensation laws, injured workers are typically entitled to reimbursement of medical expenses. This can include hospital care, ambulance service, domestic assistance services, diagnostic testing, nursing services, and prescriptions. In addition, injured workers can also get compensation for lost income.
What if I Am Not a Full-Time Teacher? Can I Claim Workers' Compensation?
You don't need to be a full-time teacher to file for workers' compensation after an assault. Put differently, you will generally be able to claim workers' compensation as long as you are not an independent contractor, a volunteer, or an intern.
When are you ineligible for compensation? Suppose the violent act is committed during a private quarrel that was personal to the involved parties. In that case, the injuries acquired in the process are generally not compensable under Missouri workers' comp. Your unique circumstances should be discussed with an experienced attorney to determine if you qualify for workers' comp benefits.
Speak With An Experienced Attorney ASAP
No matter how strong you think your evidence is or how good your communication skills are, we recommend speaking with an experienced workers comp attorney as soon as possible after a work-related injury. Having an attorney will help you build a strong case and gather strong evidence to prove your case. An experienced lawyer will also help you fight against tricks that your employer or their insurer may try to use to sabotage your claim.
Contact Us Today for Help
If you are a Missouri teacher who has been a victim of workplace violence, you are generally entitled to workers' compensation benefits. At the Law Office of James M. Hoffmann, we have over 25 years of experience helping injured Missouri workers and can evaluate your claim for free. Give us a call at (314) 361-4300 to schedule a free case evaluation.
Legal Articles Additional Disclaimer
Lawyer.com is not a law firm and does not offer legal advice. Content posted on Lawyer.com is the sole responsibility of the person from whom such content originated and is not reviewed or commented on by Lawyer.com. The application of law to any set of facts is a highly specialized skill, practiced by lawyers and often dependent on jurisdiction. Content on the site of a legal nature may or may not be accurate for a particular state or jurisdiction and may largely depend on specific circumstances surrounding individual cases, which may or may not be consistent with your circumstances or may no longer be up-to-date to the extent that laws have changed since posting. Legal articles therefore are for review as general research and for use in helping to gauge a lawyer's expertise on a matter. If you are seeking specific legal advice, Lawyer.com recommends that you contact a lawyer to review your specific issues. See Lawyer.com's full Terms of Use for more information.