Shoulder Injury Claims Under Workers' Compensation
Shoulder Injury Claims Under Workers' Compensation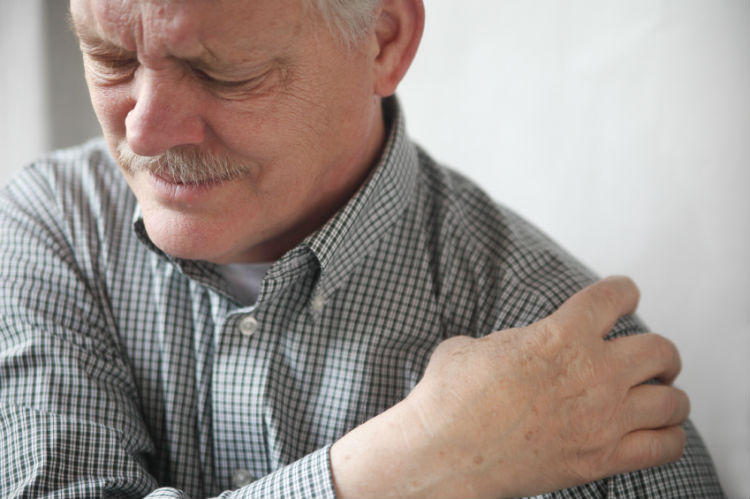 When a worker repetitively hammers, cuts, or lifts items, the shoulder may be prone to injury. The pain from a shoulder injury can be excruciating.Shoulder injuries are the only injury that may result in a higher compensation.
Common Types of Shoulder Injuries
There are numerous types of work-related shoulder injuries covered under the workers' compensation system. These injuries may result in problems in movement or range of motion, nerve problems, and other injuries affecting other parts of the body.
Movement Impairment
Abduction is the ability of a person to move his or her arm over the head. This movement is involved in the action when items are lifted up to an elevated position. In contrast, adduction is the ability of a person to move his or her arm to the front of the body. Workplace shoulder injuries can also be associated with the internal and external rotation of the shoulder. Rotating movements include holding the arm along the side while bending the elbow with the hand facing front. It is also associated with moving the hand toward the ceiling or moving it down into the floor.
Issues With The Peripheral Nerves
While nerve problems associated with the neck, back, spine, bicep, or elbow may be linked to shoulder injuries, it can only be determined by the type of injury suffered by the person. Some common types of shoulder injuries include dislocated shoulders, rotator cuff tears or rotator cuff injuries, instability, impingement, frozen shoulder, or strains and overuse.
Work-Related Shoulder Injuries
An injured employee is advised to contact a Missouri workers' compensation lawyer when suffering from a work-related shoulder injury. It is essential that you hire a workers' compensation lawyer who understands the complexities of shoulder injuries. A good understanding of the injury and its implication on workers' compensation laws allows the lawyer help you receive the correct compensation for your injury.
Compensation For Shoulder Injuries
If your work-related shoulder injury is being disputed, speak to a Missouri Workers Compensation Lawyer immediately. The Law Office of James M. Hoffmann has practiced workers' compensation law for over 20 years. We represent clients throughout the State of Missouri and in the greater St. Louis area. Contact us at (314) 361-4300 to understand your legal rights and options.
Legal Articles Additional Disclaimer
Lawyer.com is not a law firm and does not offer legal advice. Content posted on Lawyer.com is the sole responsibility of the person from whom such content originated and is not reviewed or commented on by Lawyer.com. The application of law to any set of facts is a highly specialized skill, practiced by lawyers and often dependent on jurisdiction. Content on the site of a legal nature may or may not be accurate for a particular state or jurisdiction and may largely depend on specific circumstances surrounding individual cases, which may or may not be consistent with your circumstances or may no longer be up-to-date to the extent that laws have changed since posting. Legal articles therefore are for review as general research and for use in helping to gauge a lawyer's expertise on a matter. If you are seeking specific legal advice, Lawyer.com recommends that you contact a lawyer to review your specific issues. See Lawyer.com's full Terms of Use for more information.