What Does "Face to Face Time" Mean After a Work Injury?
What Does "Face to Face Time" Mean After a Work Injury?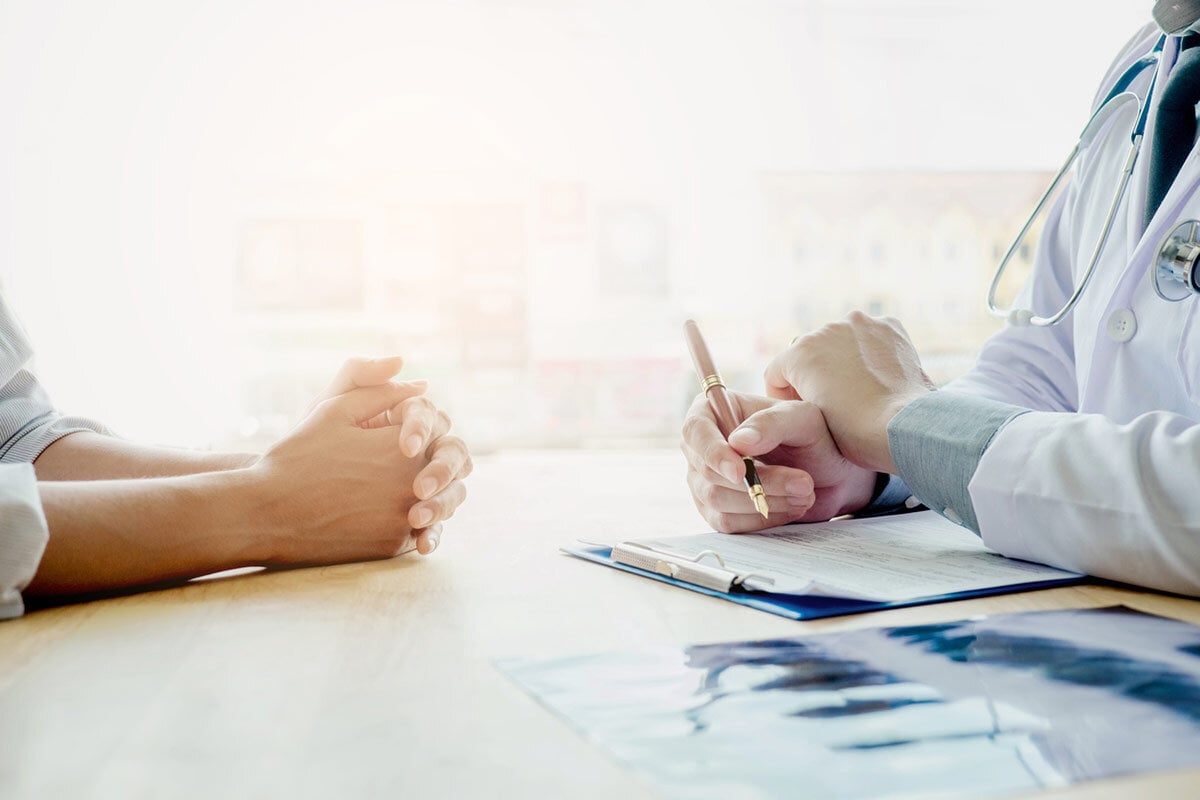 If you've suffered a work injury, then you will have to see a Qualified Medical Evaluator (QME) if you want to file a worker's compensation claim. The doctor will evaluate and diagnose your injury as well as prescribe a treatment.
As part of the examination, you are required to have "face to face time" with the doctor. Although it may seem like a simple concept, injured workers often get confused about what face to face time is and what it is not.
Here's what you should know about this important step in your worker's compensation claim.
What Is Face to Face Time?
Face to face time refers only to the period when the medical evaluator is present with the injured worker. During this time, the doctor may perform various tasks, such as a physical examination or discussing the details of the work accident with the employee.
What Is Not Face to Face Time Evaluation?
A lot of injured workers assume that every minute spent interacting with a medical professional, whether it's a nurse taking blood samples or a clerical staff preparing him for an X-ray, for example, qualifies as face to face time.
That is not true. As mentioned above, face to face time generally only refers to the period when the QME interacts directly with the injured worker. As such, the time spent on lab tests or diagnosing, reports review and report writing doesn't constitute face to face time.
Is There a Minimum Face to Face Time a QME Has to Spend with an Injured Worker?
The short answer is that there is generally a minimum requirement for face to face time for evaluations, but the duration depends on the nature of the evaluation and the medical specialty the injured worker is consulting.
For example, basic cardiovascular evaluations generally have a face to face time minimum of 30 minutes and so do pulmonary evaluations. Uncomplicated neuromusculoskeletal evaluations generally have a minimum of 20 minutes of face to face time while a face to face time evaluation with a psychiatric doctor must last at least 60 minutes.
What If I Am Not Satisfied with the Face to Face Evaluation
If the Qualified Medical Evaluator spent less time then required with you, then they may be replaced. However, if you are not satisfied with their diagnosis and you want to see another doctor than the one recommended by your employer, then you may have to pay for the evaluation and lab tests out of pocket. This may also affect your workers' compensation claim as your employer and the insurance company may not be required to pay for your medical expenses if they didn't authorize you to see another doctor.
Speak With a Workers Comp Attorney ASAP
Getting compensated for your work injuries isn't always a straightforward process. Get in touch with an experienced work injury attorney as soon as possible after an injury to ensure your legal rights are protected.
Law Office of James M. Hoffmann
2001 S Hanley Rd #325
St. Louis, MO
63144
Phone: (314) 361-4300
Legal Articles Additional Disclaimer
Lawyer.com is not a law firm and does not offer legal advice. Content posted on Lawyer.com is the sole responsibility of the person from whom such content originated and is not reviewed or commented on by Lawyer.com. The application of law to any set of facts is a highly specialized skill, practiced by lawyers and often dependent on jurisdiction. Content on the site of a legal nature may or may not be accurate for a particular state or jurisdiction and may largely depend on specific circumstances surrounding individual cases, which may or may not be consistent with your circumstances or may no longer be up-to-date to the extent that laws have changed since posting. Legal articles therefore are for review as general research and for use in helping to gauge a lawyer's expertise on a matter. If you are seeking specific legal advice, Lawyer.com recommends that you contact a lawyer to review your specific issues. See Lawyer.com's full Terms of Use for more information.