What Information Should I Gather First Before Filing My Work Injury Claim?
What Information Should I Gather First Before Filing My Work Injury Claim?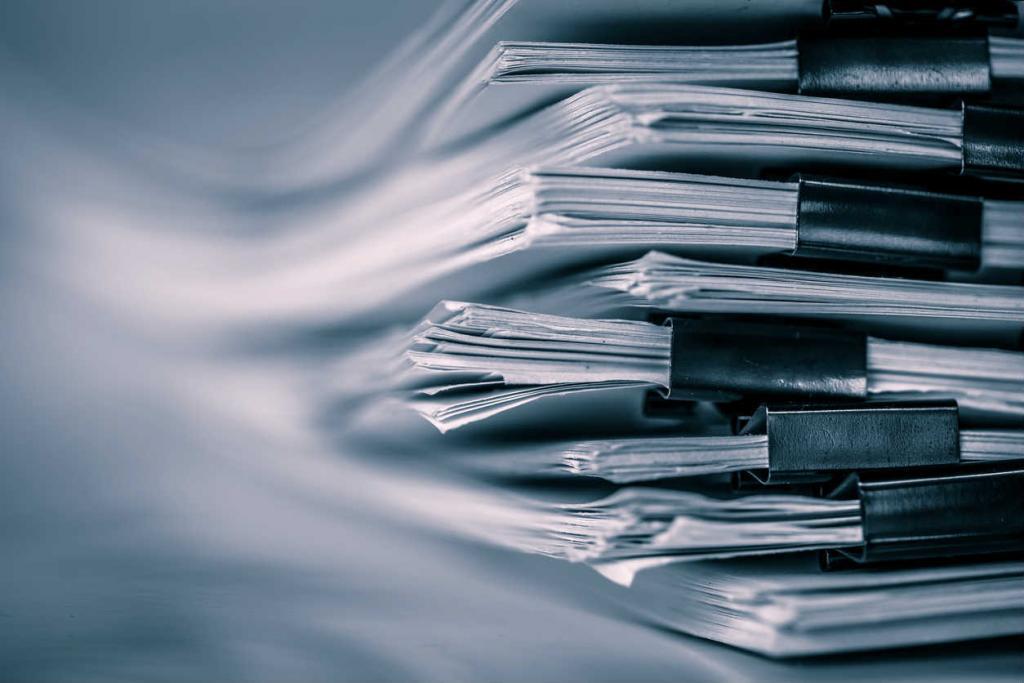 The aftermath of a workplace accident can be overwhelming. In addition to dealing with the physical and emotional effects of the accident, you may also be faced with mounting medical expenses and the prospect of being out of work for an extended period. Fortunately, through workers' compensation, you may be eligible to receive financial assistance to help cover your costs.
However, like most people, you may not have experience dealing with workers' compensation claims and may not know where to start. For example, you may not know the pieces of information you'll need to gather before you can file your claim. Here are some of the most important things to remember when filing your claim.
8 Pieces of Information You'll Need to Gather Before You Can File Your Claim
1. Your contact information, including your name, address, and phone number
2. The name and contact information of your employer
3. The date of the accident or incident that caused your injury or illness
4. A description of the accident or incident, including where it took place and what caused it
5. The names and contact information of any witnesses to the accident or incident
6. Any medical documentation relating to your injury or illness, such as doctor's notes or hospital records
7. Any documentation from your employer related to safety policies or procedures
8. A copy of your most recent pay stub. This is necessary to determine what compensation you are entitled to receive.
Gathering this information can seem daunting, and truthfully, it can be. From dealing with the insurance companies to trying to keep track of all your medical documentation, it's easy to feel like you're in over your head. However, remember, all these things are crucial to building a strong claim. Without them, you may find it difficult to get the benefits you need and deserve.
To help you through this process, consider the following tips:
Create a dedicated folder or binder to store all your documentation in one place
Keep a journal to document your symptoms, treatments, and missed workdays
Reach out to an experienced workers' compensation attorney who can help you gather the necessary documentation and evidence for your claim.
Speak With a Work Injury Lawyer
These are just a few of the things you'll need to remember when filing your workers' compensation claim. Remember, the process can be complicated and time-consuming, but with the right help, you can recover the compensation you are legally entitled to.
The Law Office of James M. Hoffman has been helping injured workers for over 30 years. If you've been injured on the job, give us a call to learn more about your legal rights and ensure you don't settle for less than you deserve. Call us 24/7 at (314) 361-4300 for a FREE case evaluation.
Legal Articles Additional Disclaimer
Lawyer.com is not a law firm and does not offer legal advice. Content posted on Lawyer.com is the sole responsibility of the person from whom such content originated and is not reviewed or commented on by Lawyer.com. The application of law to any set of facts is a highly specialized skill, practiced by lawyers and often dependent on jurisdiction. Content on the site of a legal nature may or may not be accurate for a particular state or jurisdiction and may largely depend on specific circumstances surrounding individual cases, which may or may not be consistent with your circumstances or may no longer be up-to-date to the extent that laws have changed since posting. Legal articles therefore are for review as general research and for use in helping to gauge a lawyer's expertise on a matter. If you are seeking specific legal advice, Lawyer.com recommends that you contact a lawyer to review your specific issues. See Lawyer.com's full Terms of Use for more information.