What to Do If Your Workers Comp Claim Is Denied
What to Do If Your Workers Comp Claim Is Denied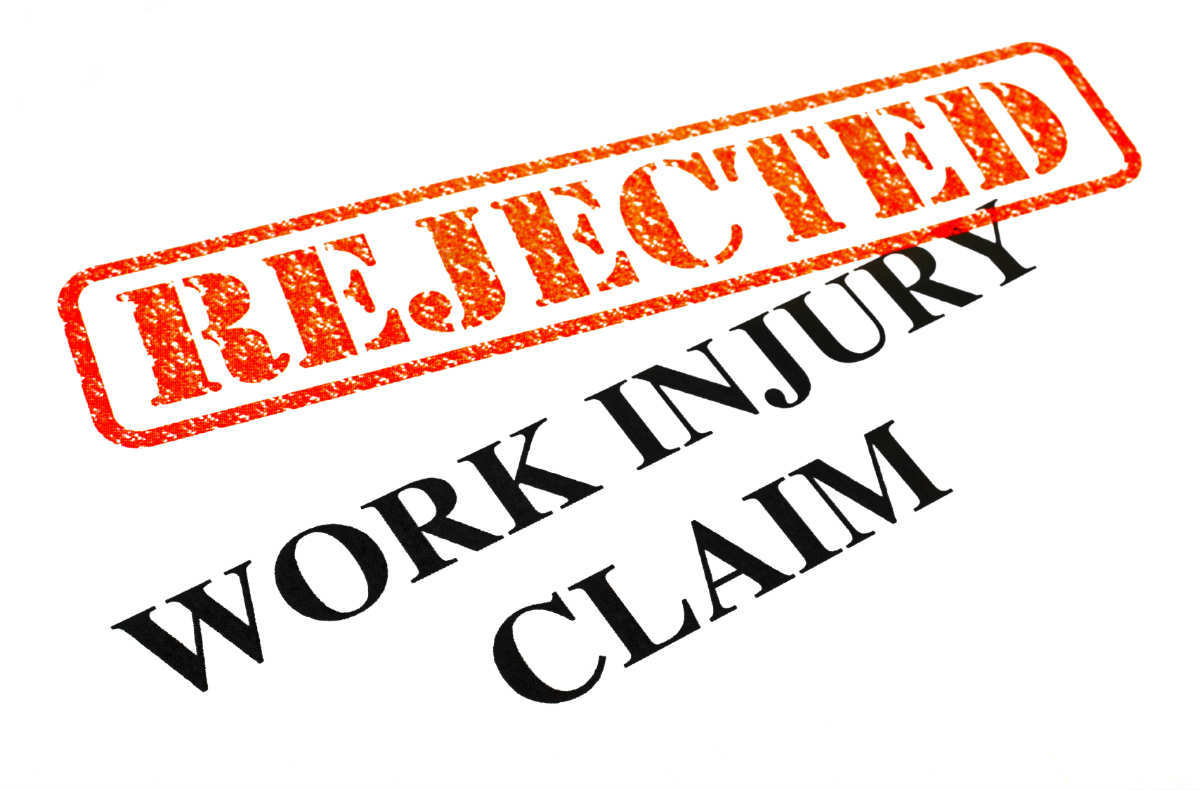 Suffering a workplace injury is very stressful. You have to deal with the pain of the injury, the lifestyle implications of it, and the complex workers' compensation claim process. To make things even worse, your claim can be denied. You are forced to go through all of that time and energy and get no reward out of it. Here's the good news: With the help of a work injury lawyer, you can file an appeal and get another shot at compensation. Below, we explain why claims are denied and what you can do about it.
Why Claims Are Denied
There are many reasons why a claim might be denied, but three of them are the most common:
Missing Deadlines - The most important issue to take care of after a workplace injury is your immediate health. That can mean simple first aid or even a trip to the hospital. The next thing on your list should be reporting the incident to your employer. Missouri law gives you thirty days to report, but you should do it as soon as you can.
Injury Disputes - Sometimes, an employer will claim that the injury you have experienced did not take place at work. For some injuries, such as getting your hand caught in machinery, it is obvious where that wound came from. For others, such as back pain, it is harder to prove that it came from work. The best way to avoid injury disputes is by reporting quickly and getting a medical assessment right away.
State Guidelines - The injury you cite in your compensation claim may not be covered under Missouri state law. To evade this situation, it is best to review state laws or consult with a St. Louis work injury lawyer before filing.
Obtaining a St. Louis Workers Compensation Lawyer
The best way to pursue workers' compensation is to have an attorney at your side from the beginning. Even if a worker decides to go at it alone initially, they should definitely hire a lawyer for the complicated appeals process.
Reading Over The Denial
You and your lawyer need to figure out exactly why your claim was denied before going forward. Sometimes the denial will require a complex appeal, and sometimes it is a simple paperwork issue.
Settling On a Plan
Once you know why you were denied, you can formulate a plan. Whatever your denial is, an experienced lawyer will know what to do going forward.
Filing An Appeal
Your denial will have instructions on how to file an appeal. Once you do, the next step will likely be an administrative hearing. At this hearing, your lawyer will argue your case.
Being denied workers' compensation is a huge disappointment, but it doesn't mean your case is over. Once you receive your notice of denial, you have options going forward. First, you will want to speak with a St. Louis workers compensation attorney. Next, you will read the denial, make a plan, and file your appeal. No matter what happens with your case, you will know that you did everything you could to get the compensation you deserve.
Law Office of James M. Hoffmann
2001 S Hanley Rd #325
St. Louis, MO
63144
Phone: (314) 361-4300
Legal Articles Additional Disclaimer
Lawyer.com is not a law firm and does not offer legal advice. Content posted on Lawyer.com is the sole responsibility of the person from whom such content originated and is not reviewed or commented on by Lawyer.com. The application of law to any set of facts is a highly specialized skill, practiced by lawyers and often dependent on jurisdiction. Content on the site of a legal nature may or may not be accurate for a particular state or jurisdiction and may largely depend on specific circumstances surrounding individual cases, which may or may not be consistent with your circumstances or may no longer be up-to-date to the extent that laws have changed since posting. Legal articles therefore are for review as general research and for use in helping to gauge a lawyer's expertise on a matter. If you are seeking specific legal advice, Lawyer.com recommends that you contact a lawyer to review your specific issues. See Lawyer.com's full Terms of Use for more information.