Why Am I Getting So Many Calls After My Work Injury?
Why Am I Getting So Many Calls After My Work Injury?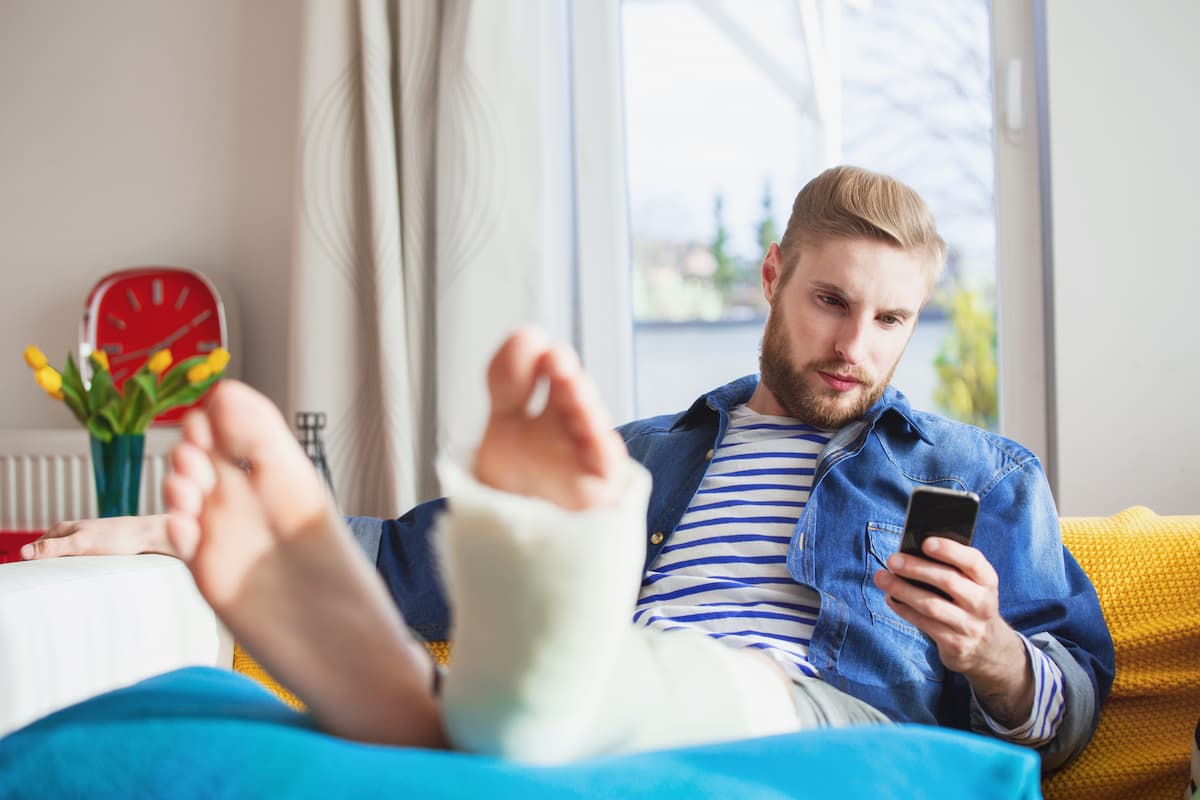 Imagine you are in a car accident on the way to work. You're worried about how you'll pay your medical bills and whether or not you'll be able to return to work.
As you try to calm down, your phone starts ringing...and ringing...and ringing. You don't recognize the number, but the caller says they're calling about your work injury. They say they can help you get the compensation you deserve. They sound friendly and helpful, so you decide to listen to what they have to say.
Why are you getting these phone calls? Should you trust those calling you? And what should you say to them?
If you are receiving phone calls after your work injury, it is likely from one of the following:
1. Ambulance Chasers
These callers are usually lawyers or other professionals trying to drum up business by calling people recently injured at work. They may seem friendly and helpful, but their ultimate goal is to make money off of you. They may pressure you into hiring them or agreeing to a settlement that's less than you deserve.
If you decide to work with an attorney, it's best to select them yourself to ensure you are working with an experienced attorney.
2. Your Employer's Insurance Company
After a work injury, your employer's insurance company will most likely call you to get information about the accident. They may try to downplay the severity of your injuries or pressure you into returning to work before you're ready.
It's important to remember that the insurance company is not on your side. They're trying to save money, so they may not be willing to give you the full compensation you deserve, instead making a lowball settlement offer. If possible, it's best to let an attorney handle all communication with the insurance company.
3. Your Doctor's Office
If you've been injured at work, you may need to see a doctor specializing in workers' compensation cases. This explains why they may be calling. Maybe they want to schedule an appointment or get more information about your accident.
What Should You Say to These Callers?
Now that you know the three possible people that may be calling you after a work injury, it's important to know what to say to them. Here's some advice to follow depending on who's on the other side of the line:
If you don't want to talk to the caller, you can simply say that you're not interested and hang up.
Never give a recorded statement to an insurance company without speaking to an attorney first. The insurance company will use your statement against you, so it's important to have someone on your side who can protect your interests.
When talking to your doctor, be honest about your symptoms and how the injury affects your life. The more information they have, the better they'll be able to treat you.
Speak With an Experienced Work Injury Lawyer
If you have been injured on the job and need help protecting your legal rights, The Law Office of James M. Hoffman is here to help. Our St. Louis work injury lawyers have represented injured workers for over 30 years and are here to fight for you. Contact us today for a free consultation.
Give us a call 24/7 at (314) 361-4300 for a free case evaluation.
Legal Articles Additional Disclaimer
Lawyer.com is not a law firm and does not offer legal advice. Content posted on Lawyer.com is the sole responsibility of the person from whom such content originated and is not reviewed or commented on by Lawyer.com. The application of law to any set of facts is a highly specialized skill, practiced by lawyers and often dependent on jurisdiction. Content on the site of a legal nature may or may not be accurate for a particular state or jurisdiction and may largely depend on specific circumstances surrounding individual cases, which may or may not be consistent with your circumstances or may no longer be up-to-date to the extent that laws have changed since posting. Legal articles therefore are for review as general research and for use in helping to gauge a lawyer's expertise on a matter. If you are seeking specific legal advice, Lawyer.com recommends that you contact a lawyer to review your specific issues. See Lawyer.com's full Terms of Use for more information.