"Will I Still Recieve Workers' Compensation Benefit If I Lose My Job?"
"Will I Still Recieve Workers' Compensation Benefit If I Lose My Job?"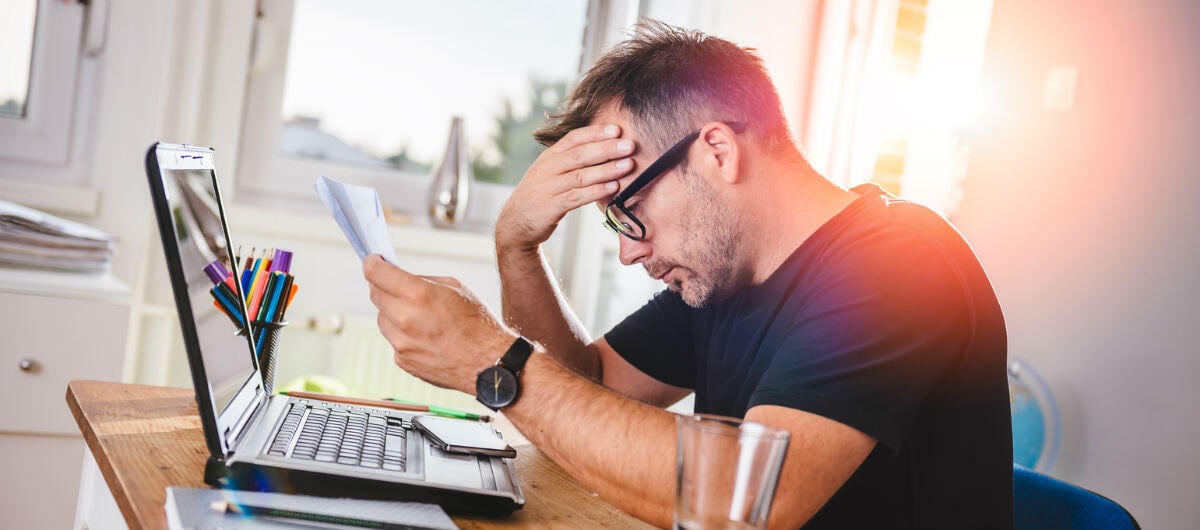 In most cases, a work injury means that the employee has to take some time off work to recover. Besides the stress of managing their health and keeping records of their increasing medical costs, victims often worry about keeping their jobs.
What happens to your workers' compensation benefits if you lose your job while you are still recovering?
Will You Still Receive Workers' Comp After Losing or Giving Up Your Job?
Your right to receiving workers' compensation benefits is generally not impacted by your employment status, as long as you're not refusing to work in conditions approved by your doctor. As long as you comply with your doctor's orders, the fact that you filed a claim does not give your employer the right to lay you off.
However, this doesn't guarantee that your job will await once you reach MMI (maximum medical improvement.) When it comes to small businesses or certain lines of work and employment forms, if your employer can't afford to keep your job pending, they may have the right to replace you or eliminate your position. Some employers can't offer you a position where you can work less, adapted to your medical condition.
With or without your former job still available, you will still generally be covered by workers' comp.
Can Your Employer Fire You for Being Injured?
If your employer fires you only because you filed a workers' compensation claim, you may have a case for wrongful termination. They are required to hold your job as long as you are expected to recover and return to work.
If you were fired for no other reasons than being injured and filing a claim, or if you suspect retaliation from your employer for it (for example, harassment or unfair treatment at work), it's a good idea to discuss your case with an experienced attorney to ensure your rights are protected.
Can You Quit Your Job While You're Receiving Workers' Comp Benefits?
Quitting your job might be the best option for you if keeping it puts your health at risk or if your employer is mistreating you. The main concern when quitting while on workers' comp benefits is losing your lost wages compensation. But, since receiving the benefits is determined by the injury you have suffered while performing work duties and not by your employment status, you shouldn't lose your benefits when quitting.
However, your employer and their insurance company can, and most probably will, give you a hard time if you quit, stating that you refused income that your doctor allowed you to earn through work. They might also state that they offered you a light-duty job, even if they didn't do so in time. Therefore, before making any rash decisions, discuss the specifics of your claim with an experienced attorney.
St. Louis Workers Compensation Attorneys
If you find yourself in such a situation, contact an experienced St. Louis workers' comp lawyer who can defend your rights and avoid tactics used by insurance companies to reduce their victims' payments. Always consult a lawyer before making big decisions or right after you are laid off.
Call 24/7 for a FREE case evaluation:: (314) 361-4300
Legal Articles Additional Disclaimer
Lawyer.com is not a law firm and does not offer legal advice. Content posted on Lawyer.com is the sole responsibility of the person from whom such content originated and is not reviewed or commented on by Lawyer.com. The application of law to any set of facts is a highly specialized skill, practiced by lawyers and often dependent on jurisdiction. Content on the site of a legal nature may or may not be accurate for a particular state or jurisdiction and may largely depend on specific circumstances surrounding individual cases, which may or may not be consistent with your circumstances or may no longer be up-to-date to the extent that laws have changed since posting. Legal articles therefore are for review as general research and for use in helping to gauge a lawyer's expertise on a matter. If you are seeking specific legal advice, Lawyer.com recommends that you contact a lawyer to review your specific issues. See Lawyer.com's full Terms of Use for more information.