Work-Related Neck and Back Injuries
Work-Related Neck and Back Injuries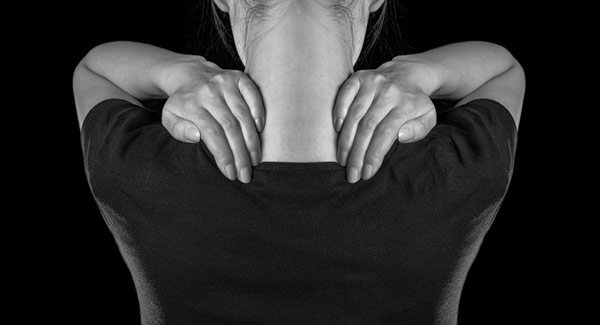 Work-related neck and back injuries may be quite serious, rendering the worker incapable of performing their job duties. These injuries often cause immense pain and may leave the person incapable of returning to their day-to-day routine. These types of injuries are commonly suffered in construction accidents, caused by machinery malfunction, pulling, pushing, or lifting heavy objects.
Common Types of Neck and Back Injuries
Disc injuries: The spine has discs that act as shock absorbers between the vertebrae. Injuries to the discs can occur to a worker lifting heavy weights, and may cause immense pain and restrict movement. The more severe disc injuries may have to be treated with surgery.
Whiplash: Whiplash is one of the most common types of injuries sustained in vehicle accidents. The symptoms of a whiplash injury are muscle spasms, neck and shoulder pain, and headache that may last for an extended time after the injury.
Spinal fractures: Falls and other high impact accidents can cause fractures to the spinal vertebrae. The fractures can range from being mild to severe, and the more severe types may require surgical treatment.
Long-Term Effects of Neck and Back Injuries
Neck and back injuries can have life changing consequences for an injured worker, affecting his or her long-term health and well being. The neural pathways in the spine can become damaged because of the injury, seriously affecting other body parts as well. Neck and back injuries may cause the following symptoms:
Loss of sensation and numbness.
Problems in breathing.
Inability to grip things.
Inability to regulate blood pressure and heart rate.
Bone and muscular degeneration.
Radiating and intense pain.
An injured worker who suffers from neck and back injuries may have to undergo prolonged treatment, which may be quite expensive. Even for minor injuries the injured worker may have to go through diagnostic tests such as MRIs and may have to make several doctor visits to ensure that the injuries are not serious. For severe injuries, an injured worker may have to go through extensive medical treatment, surgeries, long-term physical therapy, costing thousands of dollars.
St. Louis Workers' Compensation Attorney
Work-related neck and back injuries many times result in huge medical expenses. Workers' compensation benefits are used to help an injured worker pay for these expenses, including lost wages. However, it might not always be very easy to receive the compensation, and the employer or the insurance company may dispute the claim. For assistance, contact The Law Office of James M. Hoffmann at (314) 361-4300.
More resources:
Legal Articles Additional Disclaimer
Lawyer.com is not a law firm and does not offer legal advice. Content posted on Lawyer.com is the sole responsibility of the person from whom such content originated and is not reviewed or commented on by Lawyer.com. The application of law to any set of facts is a highly specialized skill, practiced by lawyers and often dependent on jurisdiction. Content on the site of a legal nature may or may not be accurate for a particular state or jurisdiction and may largely depend on specific circumstances surrounding individual cases, which may or may not be consistent with your circumstances or may no longer be up-to-date to the extent that laws have changed since posting. Legal articles therefore are for review as general research and for use in helping to gauge a lawyer's expertise on a matter. If you are seeking specific legal advice, Lawyer.com recommends that you contact a lawyer to review your specific issues. See Lawyer.com's full Terms of Use for more information.