Workers' Compensation and Construction Accidents
Workers' Compensation and Construction Accidents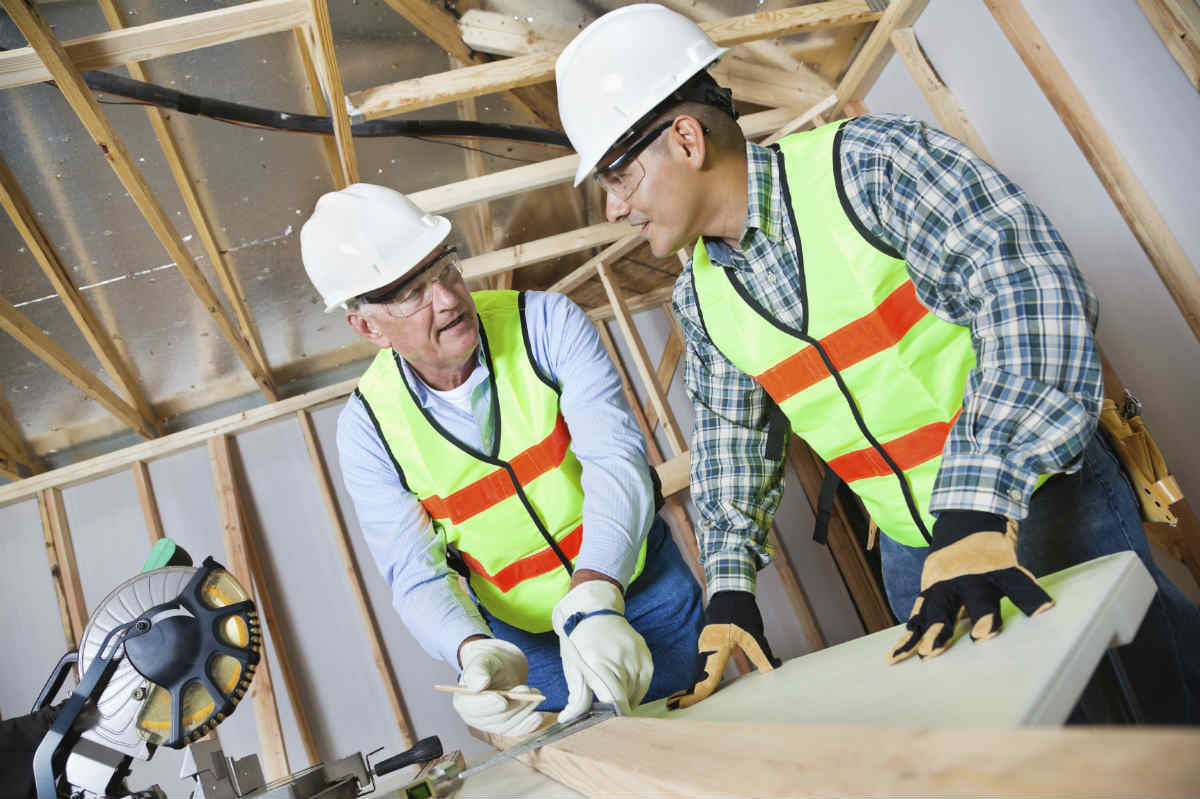 The Bureau of Labor Statistics revealed that around 5,711,000 individuals worked in the construction industry in the United States in 2011. The number of deaths due to work-related accidents in the construction industry stood at 781 during this period. Around four percent of workers with work-related injuries were compelled to miss work, restrict their tasks on the job, or transferred to another job. Construction workers involved in work-related accidents that are prevented from getting their workers' compensation benefits are advised to consult an experienced Missouri workers' compensation lawyer for legal help.
Construction Sites
According to Missouri workers' compensation law, constructions accidents are defined as work-related accidents that happen at sites where construction work is done. Construction accidents are unexpected events that result in work-related injuries among workers at a construction site. Workers injured in work-related accidents may be entitled to receive workers' compensation benefits.
The Risk and Dangers of Construction Sites
Construction workers accomplish numerous tasks every day. The tasks these workers perform each day involve electrical work, heavy equipment and machines, ladders, scaffolding, and unwieldy construction materials. Almost everything associated with the construction industry poses a risk of accidents.
Numerous types of accidents may happen on a construction site, including the following:
burns from welding and other tasks
injuries due to falling building materials and other objects
getting run over by a vehicle
injuries involving chemicals
falling off ladders, scaffolds, or buildings
being trapped between two objects or materials
getting struck with objects
Causes of Work-Related Accidents
Work-related accidents in the construction industry can be triggered by many factors. The factors involved in work-related accidents in the construction industry include the following:
worker did not use the appropriate safety equipment
procedures and methods used at the workplace
fires and explosions
exhaustion
dangerous working conditions
carelessness of a contractor or subcontractor
lack of skill or training for performing construction work
malfunctioning products or equipment
inadequate safety measures, safeguards, or systems
equipment failure
Workers suffering from work-related injuries in the construction industry are entitled to medical and wage loss benefits under the workers' compensation system. However, there are cases when an injured worker is denied rightful compensation by the employer. If you find yourself in this situation, contact The Law Office of James M. Hoffmann at (314) 361-4300 for legal assistance and to protect your rights.
Legal Articles Additional Disclaimer
Lawyer.com is not a law firm and does not offer legal advice. Content posted on Lawyer.com is the sole responsibility of the person from whom such content originated and is not reviewed or commented on by Lawyer.com. The application of law to any set of facts is a highly specialized skill, practiced by lawyers and often dependent on jurisdiction. Content on the site of a legal nature may or may not be accurate for a particular state or jurisdiction and may largely depend on specific circumstances surrounding individual cases, which may or may not be consistent with your circumstances or may no longer be up-to-date to the extent that laws have changed since posting. Legal articles therefore are for review as general research and for use in helping to gauge a lawyer's expertise on a matter. If you are seeking specific legal advice, Lawyer.com recommends that you contact a lawyer to review your specific issues. See Lawyer.com's full Terms of Use for more information.