Workers Compensation for Eye Injuries in Missouri
Workers Compensation for Eye Injuries in Missouri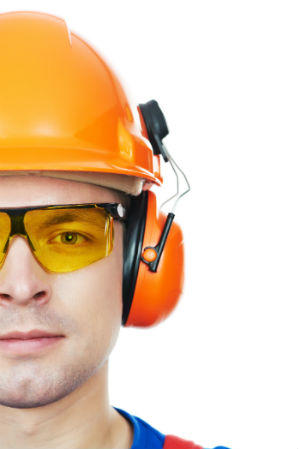 Every year, more than 800,000 people suffer work-related eye injuries in the United States, according to the Centers for Disease Control (CDC).
Common Causes of Work-related Eye Injuries
Projected particulates: Needle-like particles, including splintered wood and metal flakes, may pierce through an eye and cause severe eye injuries.
Tools: Sharp tools, such as, saws, blades, staples, and wires may penetrate an eye and cause severe damage to the cornea.
Falls or collisions: Falling from a height or colliding with an object could result in serious eye injuries and may especially affect the cornea.
Chemicals and laser rays: Contact with harmful industrial chemicals may cause permanent damage to the eyes. In some cases, direct exposure to laser rays and ultraviolet rays may result in eye problems.
Overuse of computer: Staring at the computer screens for hours are harmful for the eyes. Some common symptoms include headaches, dizziness, and nausea.
Workers' Compensation for Eye Injuries
If you suffer an eye injury at work, you are generally entitled to workers' compensation benefits, including medical benefits and wage loss benefits. Workers' compensation pays for your medical bills, out-of-pocket expenses, and two-thirds of your wages lost due to absence from work.
It is mandatory for an employer to provide the necessary protective tools to employees exposed to the risk of eye injuries. If your employer fails to comply with the safety guidelines, he may face fines and penalties.
While most on-the-job eye injuries are limited to workers' compensation benefits, in some cases, the victim may be entitled to file a lawsuit, claiming full compensation for lost wages, medical expenses, out-of-pocket expenses and pain and suffering.
If you suffer an eye injury at work, you should first report it to your employer. The next step is to fill out a "first report of injury" form, providing details about the time, date, cause, and nature of your injury. Next, contact the workers' comp representative and get the list of approved physicians. Next, seek treatment immediately. If the injury is serious and requires an expert ophthalmologist, check with the workers' comp representative whether you can seek treatment from your preferred doctor.
Depending on the severity of your eye injury, it may take only a few days or many years to recover completely. Your doctor is who will decide whether you have recovered completely or not. Once the doctor is convinced, he will fill out a "return to work" form and notify your employer that you can resume work. If you become permanently disabled, you may not be able to return to the previous job or any other job.
If you are facing any difficulty in getting the benefits you deserve, you should get in touch with an experienced Missouri workers compensation attorney at the Law Office of James M. Hoffmann. We have been fighting for the rights of injured Missouri workers for over 20 years and have collected over $50 Million on behalf of injury victims.
Call us today at (314) 361-4300 for a free case evaluation.
Legal Articles Additional Disclaimer
Lawyer.com is not a law firm and does not offer legal advice. Content posted on Lawyer.com is the sole responsibility of the person from whom such content originated and is not reviewed or commented on by Lawyer.com. The application of law to any set of facts is a highly specialized skill, practiced by lawyers and often dependent on jurisdiction. Content on the site of a legal nature may or may not be accurate for a particular state or jurisdiction and may largely depend on specific circumstances surrounding individual cases, which may or may not be consistent with your circumstances or may no longer be up-to-date to the extent that laws have changed since posting. Legal articles therefore are for review as general research and for use in helping to gauge a lawyer's expertise on a matter. If you are seeking specific legal advice, Lawyer.com recommends that you contact a lawyer to review your specific issues. See Lawyer.com's full Terms of Use for more information.