Workers Compensation for MCL Injury
Workers Compensation for MCL Injury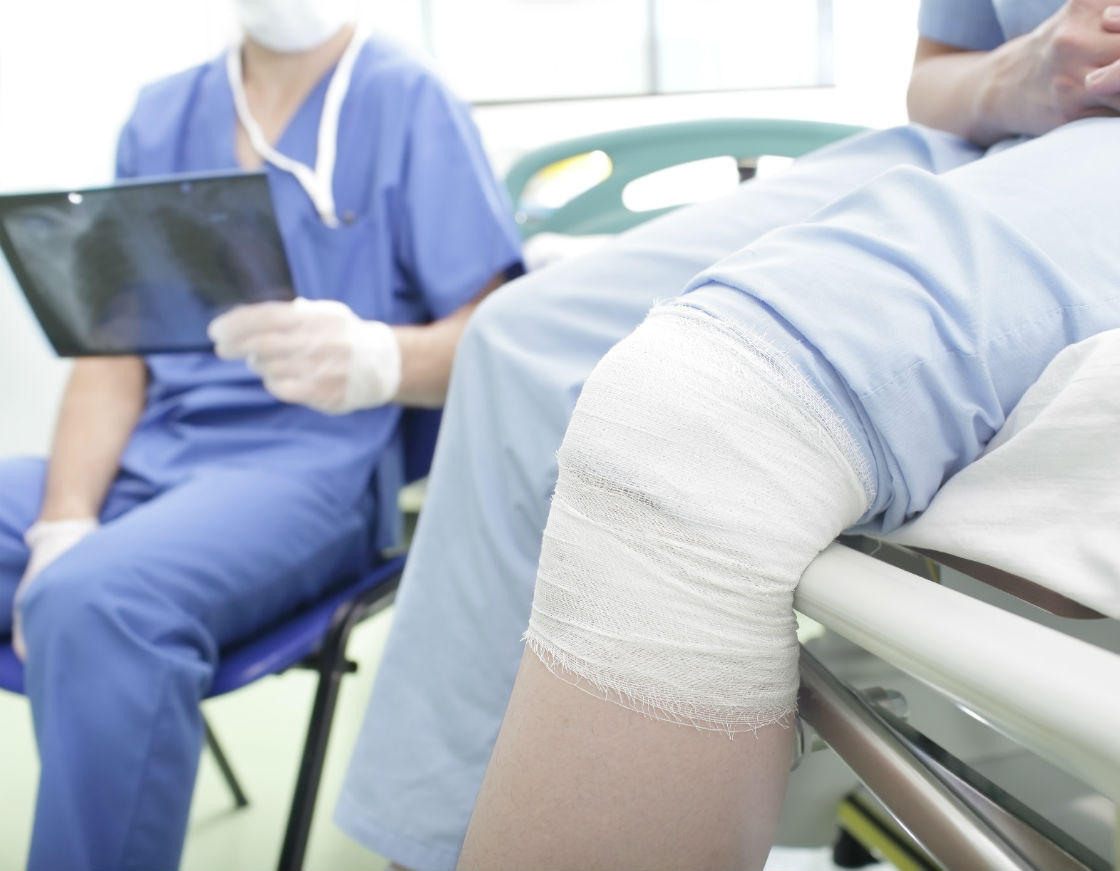 Having to deal with an MCL injury can be incredibly distressing. This particular type of knee injury can be caused by sudden twisting or direct impact, and is prevalent in workplaces where manual labor or physically demanding tasks are involved. If you've suffered an MCL injury while on the job, you may be entitled to workers compensation benefits.
What is an MCL Injury?
The Medial Collateral Ligament (MCL) is a ligament in your knee that connects the thigh bone to the shin bone on the inside of the knee. An MCL injury can range from a mild strain to a complete tear, causing pain, swelling, and limited mobility. It's a common type of knee injury that affects countless workers each year.
MCL Injury and Workers Compensation
Workers who suffer MCL injuries in the course of their employment are typically entitled to workers compensation benefits. These benefits are designed to cover:
Medical expenses for treating the injury.
Wage loss compensation during the recovery period.
Permanent partial or total disability benefits if the injury leads to lasting impairment or disability.
Vocational rehabilitation if the worker cannot return to their previous job due to the injury.
How to Ensure Your MCL Injury is Covered Under Workers Compensation
Successfully obtaining workers compensation for an MCL injury involves several crucial steps:
Report the injury: Notify your employer of your injury as soon as possible. Failure to promptly report the injury could lead to a denial of your claim.

Seek medical attention: Visit a healthcare professional immediately after the injury for diagnosis and treatment.

Follow medical advice: It's crucial to adhere to the medical advice and prescribed treatment to demonstrate that you're actively working towards recovery.

File a workers compensation claim: Submit your claim with the help of an experienced workers compensation attorney. They can guide you through the process, help avoid mistakes, and advocate on your behalf to increase the chances of a successful claim.
Why Engage a Workers Compensation Attorney for Your MCL Injury Claim
Having an experienced St. Louis workers compensation attorney in your corner can make a substantial difference in the outcome of your MCL injury claim. At the Law Office of James M. Hoffmann, we can:
Guide you through the complex workers compensation process.
Advocate for your rights and ensure you receive the benefits you're entitled to.
Help negotiate settlements and represent you in court if necessary.
Assist you if your employer or insurance company disputes your claim.
Dealing with an MCL injury and navigating the workers compensation process can be daunting. But with the right legal guidance, it's a battle you don't have to face alone. If you or a loved one has suffered an MCL injury at work, don't hesitate to reach out to a St. Louis workers compensation attorney at the Law Office of James M. Hoffmann for professional assistance and representation. We're here to help you secure the compensation you rightfully deserve. Call us 24/7 at (314) 361-4300 for a free case evaluation.
Legal Articles Additional Disclaimer
Lawyer.com is not a law firm and does not offer legal advice. Content posted on Lawyer.com is the sole responsibility of the person from whom such content originated and is not reviewed or commented on by Lawyer.com. The application of law to any set of facts is a highly specialized skill, practiced by lawyers and often dependent on jurisdiction. Content on the site of a legal nature may or may not be accurate for a particular state or jurisdiction and may largely depend on specific circumstances surrounding individual cases, which may or may not be consistent with your circumstances or may no longer be up-to-date to the extent that laws have changed since posting. Legal articles therefore are for review as general research and for use in helping to gauge a lawyer's expertise on a matter. If you are seeking specific legal advice, Lawyer.com recommends that you contact a lawyer to review your specific issues. See Lawyer.com's full Terms of Use for more information.