Working with a Missouri Workers' Compensation Lawyer
Working with a Missouri Workers' Compensation Lawyer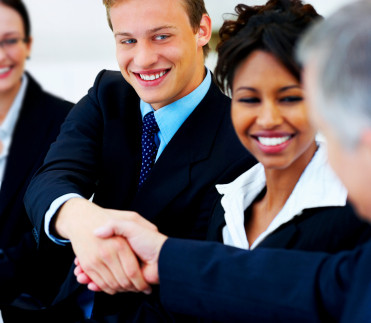 Some Missouri workers' compensation claims are fairly simple, and an injured employee may easily claim benefits irrespective of who is responsible for the injury. However, some cases that involve a pre-existing injury or an injury that is hard to prove can become quite complicated, and the worker may need to consult a Missouri workers' compensation lawyer to pursue the claim successfully.
A lawyer will be able to help you at every step of the claim process and will protect your rights under all circumstances. However, finding a good lawyer for your case may be a challenge in itself. An injured worker may be overwhelmed when trying to find a lawyer. It is important to do adequate research, ask relevant questions, and then trust your instinct. There are some qualities that are generally considered important in an attorney. In this post, we will discuss these key qualities.
Is He or She Experienced in Workers' Compensation?
It is important that the Missouri workers' compensation attorney have adequate experience in handling workers' compensation cases and knows how to get full benefits for the clients. It does not mean you need to pay a premium for an attorney who carries more experience; just make sure that he or she has adequate experience.
Does He or She Have Specific Knowledge of Your Kind of Injury?
Not all workplace injuries can be handled in a similar manner; some injuries are unique and you will need to fight with the insurer to get benefits for these injuries. If your injury is unique, then look for a lawyer who understands the treatment and recovery of your type of injury.
Does He or She Enjoy a Good Reputation?
Make sure the lawyer you hire has good reviews from clients and enjoys a good reputation in the legal circles. It is important that the lawyer is respected both by other lawyers and arbitrators. Such lawyers are essential if you think your case may go before an administrative law judge.
How Good is the Customer Service?
Customer service is an extremely important thing to consider when you are looking for a lawyer for your workers' compensation case. Make sure the lawyer can be reached easily and is responsive. The lawyer should treat clients with respect and communicate well. The Missouri workers' compensation lawyer you decide to work with be ready to work hard to get the benefits you deserve.
The right lawyer can help you get full benefits for even the most complicated of workers' compensation cases. If you need a competent and experienced Missouri workers' compensation lawyer to fight for your rights, contact The Law Office of James M. Hoffmann at (314) 361-4300 for a free consultation.
Legal Articles Additional Disclaimer
Lawyer.com is not a law firm and does not offer legal advice. Content posted on Lawyer.com is the sole responsibility of the person from whom such content originated and is not reviewed or commented on by Lawyer.com. The application of law to any set of facts is a highly specialized skill, practiced by lawyers and often dependent on jurisdiction. Content on the site of a legal nature may or may not be accurate for a particular state or jurisdiction and may largely depend on specific circumstances surrounding individual cases, which may or may not be consistent with your circumstances or may no longer be up-to-date to the extent that laws have changed since posting. Legal articles therefore are for review as general research and for use in helping to gauge a lawyer's expertise on a matter. If you are seeking specific legal advice, Lawyer.com recommends that you contact a lawyer to review your specific issues. See Lawyer.com's full Terms of Use for more information.