Construction Workers Deserve a Safe Workplace - St. Louis Work Injury Lawyer
Construction Workers Deserve a Safe Workplace - St. Louis Work Injury Lawyer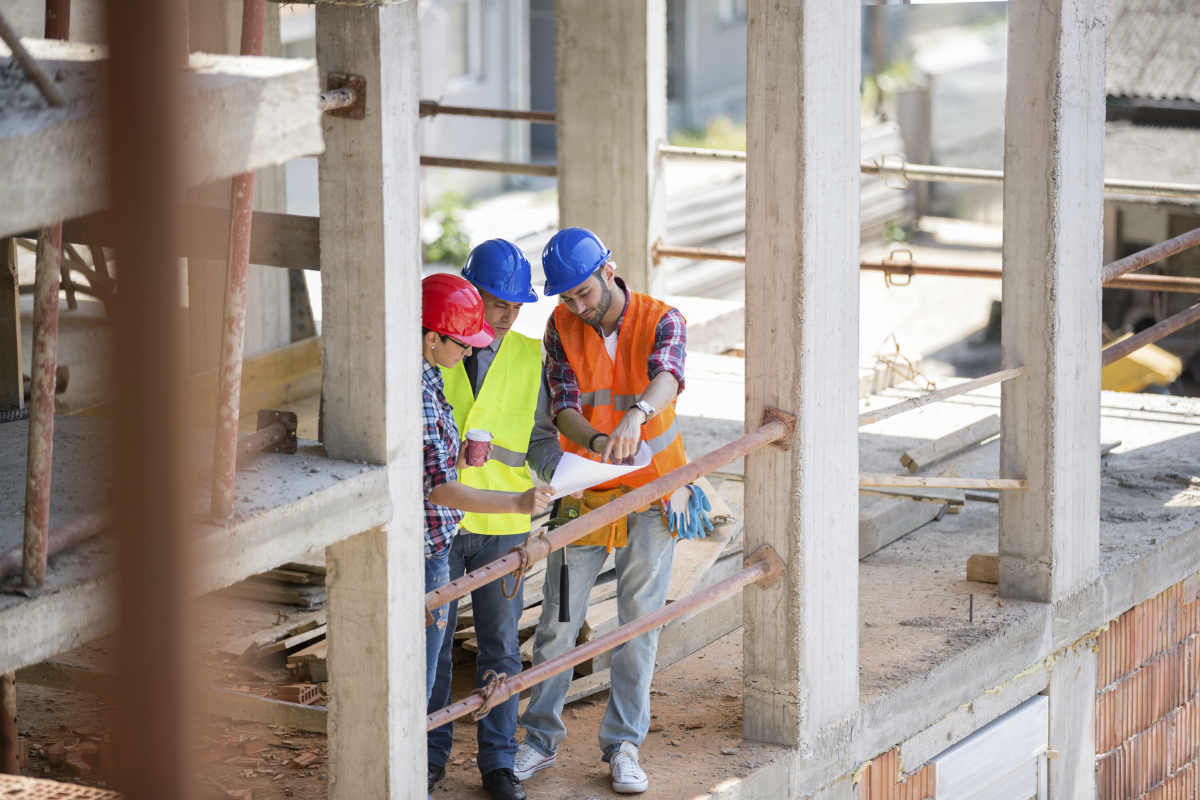 Everyone knows that construction sites are a dangerous setting to work in. With so many hazards ranging from falling objects, working at heights, electric lines, and the presence of large equipment, accidents are bound to happen. In 2014, out of 4,386 worker fatalities reported in the private industry, 899 (20.5%) were in construction industry. In other words, one in five worker deaths were in construction. This shows the dangerous nature of construction work, and also invites attention towards the fact that more needs to be done to make construction sites safer places to work in. In this post, our St. Louis work injury lawyer will highlight the fact that construction workers too are entitled to safe workplaces.
Although construction sites are dangerous places to work, employers have a legal obligation to provide a reasonably safe work environment to construction workers. The Occupational Safety and Health Administration (OSHA) grants certain rights to Missouri construction workers.
Responsibilities of employers in construction industry
Ensuring that the tools and equipment employees use are safe
Maintaining a workplace that is free of predetermined hazards
Notifying employees of the OSHA standards as they apply to the workplace
Conducting safety training for employees
Creating a written hazard communication program, which includes employee training
Notifying employees of where they can access exposure and medical records
Under the Occupational Safety and Health Administration (OSHA), workers have the right to
Access relevant exposure and medical records
Request an OSHA inspection of the construction workplace if they suspect violations
Review workplace illness and injury records
Receive copies of tests conducted to identify workplace hazards
Experience no retaliation or discrimination resulting from an OSHA complaint
Have their name withheld by OSHA when they file a written complaint against their employer
If workplace hazards are not addressed by the employer, employees have the right to submit a written complaint to OSHA, and if OSHA finds that there is reason to believe the allegations, they will conduct an inspection of the work site. The OSHA inspector is generally accompanied by a union nominated workers' representative. If any violations are found during the inspection, the OSHA inspection will review them with the employee representatives and employers, and discuss how these hazards can be reduced.
What to do after sustaining an injury at workplace?
If you suffer an injury on a construction site you should immediately seek medication attention. You should report the injury to the supervisor and employer in the format specified by the employer. It is also important to collect names and contact details of any eye witnesses to the accident. If possible, take pictures of the accident site, equipment involved and injuries. This will help strengthen your workers compensation claim.
Although workers compensation is a system that compensates you for injuries sustained on the job, if you find it difficult to get the benefits that you deserve, you should immediately call (314) 361-4300 to speak with an experienced attorney. Our attorneys can evaluate your claim for free and help you get the compensation you deserve.
Legal Articles Additional Disclaimer
Lawyer.com is not a law firm and does not offer legal advice. Content posted on Lawyer.com is the sole responsibility of the person from whom such content originated and is not reviewed or commented on by Lawyer.com. The application of law to any set of facts is a highly specialized skill, practiced by lawyers and often dependent on jurisdiction. Content on the site of a legal nature may or may not be accurate for a particular state or jurisdiction and may largely depend on specific circumstances surrounding individual cases, which may or may not be consistent with your circumstances or may no longer be up-to-date to the extent that laws have changed since posting. Legal articles therefore are for review as general research and for use in helping to gauge a lawyer's expertise on a matter. If you are seeking specific legal advice, Lawyer.com recommends that you contact a lawyer to review your specific issues. See Lawyer.com's full Terms of Use for more information.