Missouri's One Call System Sets New Standard In Excavation Safety
Missouri's One Call System Sets New Standard In Excavation Safety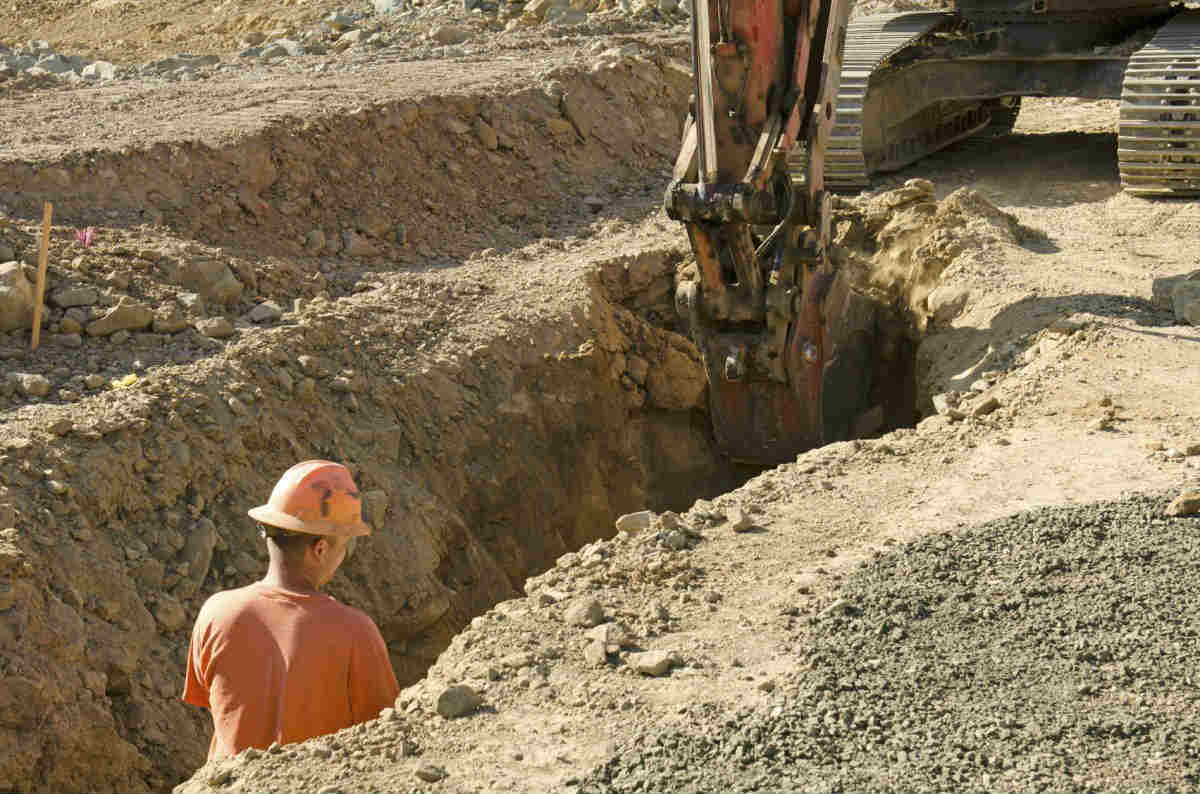 Construction work is one of the most dangerous professions when it comes to workplace accidents. There are many ways in which you can be injured when working in this field. The job itself requires much physical activity, which can put a strain on your body. There's heavy machinery and smaller tools that can cause injuries and of course when you're working on a busy building site, it's easy to trip or fall or have something fall on you.
Even a minor injury can leave you unable to work. Our St. Louis worker injury lawyer recommends that if you do suffer such an injury while working in construction, you should immediately report the injury and file a workers compensation claim.
The majority of construction industry accidents happen during excavation. Excavation is filled with unknown risks. Digging into the ground involves many dangers. The ground could be weak and could give in causing you to fall. There may be an electrical mains cable or water pipe underneath. Accidentally digging into one of these can cause some very serious injuries and these issues affect many people working in this field every year.
The Missouri One Call System
Due to an increase in accidents during excavation work, the Missouri One Call System has been set up to help lower this accident rate and it's proving effective. In 1986 a law was passed that stated that if you're doing any excavation work, it must be registered three days before work begins. What the Missouri One Call System does, is relay the information regarding your excavation to all relevant utility companies. This makes them aware of the work and they are then obligated to visit your work site and mark out all the pipes or cables that are under the site where the digging will take place. They must do this within two days, so you have a clear indicator of any danger zones before you begin.
This system is free to use and is open 24 hours a day, 7 days a week. If you own a construction business it could make all the difference and save you and your employees from a major incident. Being able to identify the location of underground pipes and cables can also make your work go more smoothly and you'll get the job done quicker too!
Keeping your employees safe can help to prevent any injury, and so reduce the risks of having to make a large payout when an injured employee makes a claim. Compensation claims can run into very high figures when loss of future earnings, and health care are all taken into account.
So take advantage of this free to use system. It protects you, your employers and your customers too. Don't put yourself at unnecessary risk when it's so simple, and cost free to make your working sites safer for everyone concerned.
If you are injured at an excavation site, you should consult a competent St. Louis workers compensation lawyer to learn more about your rights. Call us 24/7 at (314) 361-4300 for a free case evaluation.
Legal Articles Additional Disclaimer
Lawyer.com is not a law firm and does not offer legal advice. Content posted on Lawyer.com is the sole responsibility of the person from whom such content originated and is not reviewed or commented on by Lawyer.com. The application of law to any set of facts is a highly specialized skill, practiced by lawyers and often dependent on jurisdiction. Content on the site of a legal nature may or may not be accurate for a particular state or jurisdiction and may largely depend on specific circumstances surrounding individual cases, which may or may not be consistent with your circumstances or may no longer be up-to-date to the extent that laws have changed since posting. Legal articles therefore are for review as general research and for use in helping to gauge a lawyer's expertise on a matter. If you are seeking specific legal advice, Lawyer.com recommends that you contact a lawyer to review your specific issues. See Lawyer.com's full Terms of Use for more information.