Missouri Workers Compensation Claims Involving Toxic Exposure
Missouri Workers Compensation Claims Involving Toxic Exposure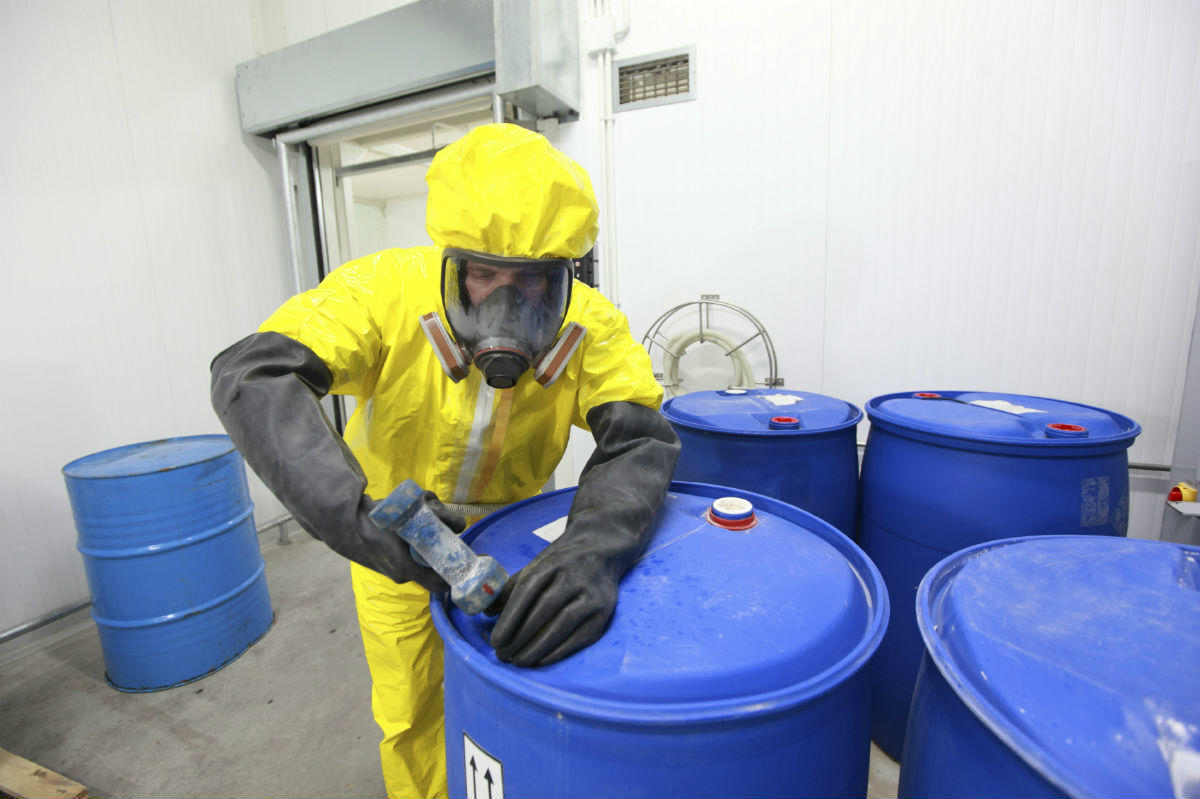 Today, most workplaces have put enhanced safety practices into place, and have modern safety equipment that have reduced the number of worker injuries and illnesses caused by toxic exposure in the workplace. Toxic exposure can occur in any workplace, however, some industries that are more commonly associated with toxic exposure include the mining industry, manufacturing industry, and some other industries where dangerous substances are used. Workers in these industries can suffer injuries or developed diseases from toxic exposure by contact, inhalation or ingestion. While many exposures cause only minor irritation or temporary injuries, others can cause severe, and even fatal injuries. Some workers are left with permanent injuries, and have to struggle with their illness for the lifetime. Toxic exposure related illnesses can shorten the lifespan of the workers substantially.
Controlling toxic exposure in workplaces
The Occupational Safety and Health Administration (OSHA) is the federal agency responsible for regulating exposure levels of dangerous chemicals and other toxic substances. This is achieved in a number of ways including:
Worker training and education to protect workers from dangerous toxins in the workplace. The Hazard Communication Standard is intended to provide information to the workers about the hazards of workplace toxins.
OSHA has designed permissible exposure limits (PELs) to protect workers from overexposure to dangerous substances. However, a large number of these PELs are outdated and need to be revised. In one such attempt PEL for silica has been revised. Also, with time, new toxins and dangerous chemicals are being introduced into the work environment and OSHA seems unable to keep up with this. Many of the harmful toxins are not even listed.
How to prove a workers compensation case involving toxic exposure?
According to our work injury lawyers, any worker who sustains an injury or become ill due to toxic exposure in the workplace may be entitled to receive workers compensation benefits. However, it is the responsibility of the worker to prove that he/she was exposed to harmful substance in the workplace, and that he/she suffered injury or illness as a result. In order to make a successful workers compensation claim, the worker should:
Report the toxic exposure and any resulting injuries to the supervisor or employer as soon as possible
Gather contact information of all the eye witnesses
Seek medical attention
Consider contacting OSHA if you believe that the employer failed to follow OSHA safety standards
If a third party is responsible for the toxic exposure, you should seek a lawyer's help to file a third party claim
Keep a record of all details related to the toxic exposure and its effects
Getting legal help
If you have been injured or have developed an illness due to toxic exposure at workplace, you may be entitled to receive workers compensation benefits. However, such claims may be complex, and it is best to seek help from a competent attorney with a proven track record of handling such claims.

Injured on the job in Missouri? Call (314) 361-4300 today to schedule a free case evaluation with a highly experienced workers comp attorney at the Law Office of James M. Hoffmann!

Legal Articles Additional Disclaimer
Lawyer.com is not a law firm and does not offer legal advice. Content posted on Lawyer.com is the sole responsibility of the person from whom such content originated and is not reviewed or commented on by Lawyer.com. The application of law to any set of facts is a highly specialized skill, practiced by lawyers and often dependent on jurisdiction. Content on the site of a legal nature may or may not be accurate for a particular state or jurisdiction and may largely depend on specific circumstances surrounding individual cases, which may or may not be consistent with your circumstances or may no longer be up-to-date to the extent that laws have changed since posting. Legal articles therefore are for review as general research and for use in helping to gauge a lawyer's expertise on a matter. If you are seeking specific legal advice, Lawyer.com recommends that you contact a lawyer to review your specific issues. See Lawyer.com's full Terms of Use for more information.