Most Common Office Injuries - St. Louis Work Injury Lawyer
Most Common Office Injuries - St. Louis Work Injury Lawyer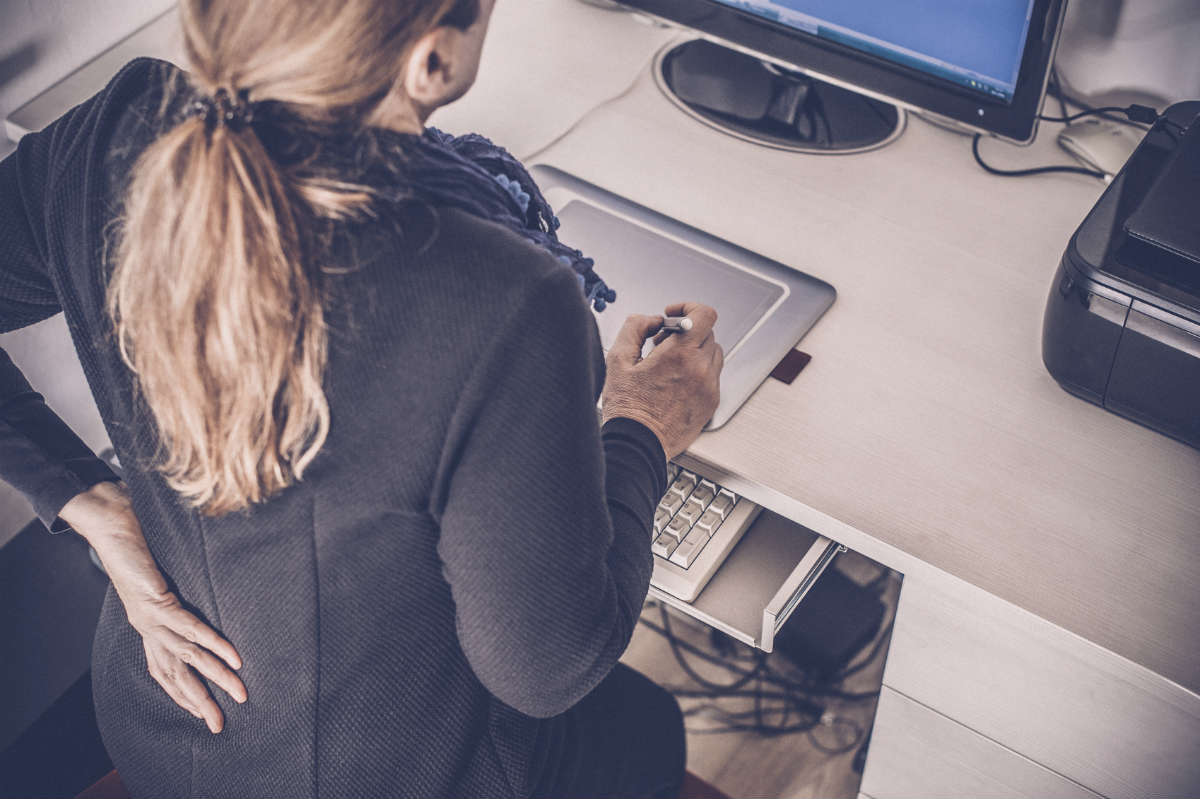 When we talk about workplace injuries, construction sites, assembly lines and mines often come to mind. It is hard to believe that office workers may be as susceptible to workplace injuries as other types of workers. Slippery tiles, computer cables and heavy filing cabinets are hazards that can cause injuries. Office workers can suffer a unique set of injuries, some of which are more common than others. In this post, our St. Louis injury lawyers will discuss some of the common workplace injuries that office workers are susceptible to.
Falls
According to the Centers for Disease Control and Prevention (CDC), falls at the office are the most common injury. Office workers are twice as likely to suffer a disabling fall compared to many other workers. Some of the common causes of work-related falls include:
Reaching for something or unnaturally bending while sitting in a wheeled or unstable chair
Slips and falls on wet floor
Tripping over electrical cords, objects in hallways, open desk drawers, or wires
Using a chair instead of a ladder to reach for an object
Falls caused by uneven floors or inadequate lighting
Collisions with Objects
Office workers are prone to suffering lacerations and even concussions as a result of objects striking them or bumping against heavy or sharp objects. Some common causes of such injuries include:
Striking against file drawers when bending down or standing up
Bumping into filing cabinets, desks, doors and open drawers
Being struck by objects falling from overhead drawers and other higher places, or by top heavy filing cabinets
Strains
Strains are another common injury that office workers commonly suffer. While office workers do not usually have to lift heavy objects on a daily basis, they may have to lifts objects such as printer paper, cartons for copy machines, or large stacks of files. This can lead to a strained backs, necks and shoulders.
Repetitive Stress Injuries
One of the most common repetitive stress injuries sustained by office workers engaged in repetitive motion injuries is carpal tunnel syndrome. The injury develops over a period of time when repetitive motions put pressure on the median nerve, and causes pain and numbness in the fingers, hands, and wrists. Some types of workers such as data operators and analysts, computer programmers, writers, graphic designers, and office assistants are at a higher risk of developing repetitive stress injuries.
Caught in or between Two Objects
This may sound surprising but even office workers are prone to getting caught in and between two objects. Seemingly safe office equipment such as printers and copiers can injure workers trying to operate, reload, or un-jam the machines. These injuries often happen when fingers, jewelry or hair become pinched or trapped in the machinery. Finger injuries are commonly reported.
Have you been injured at the office?
If you have suffered an injury in your office, you might be entitled to workers compensation benefits. Contact an experienced St. Louis work injury lawyer at the Law Office of James M. Hoffmann today to learn more about your legal rights. Call (314) 361-4300 today to schedule a free consultation.
Legal Articles Additional Disclaimer
Lawyer.com is not a law firm and does not offer legal advice. Content posted on Lawyer.com is the sole responsibility of the person from whom such content originated and is not reviewed or commented on by Lawyer.com. The application of law to any set of facts is a highly specialized skill, practiced by lawyers and often dependent on jurisdiction. Content on the site of a legal nature may or may not be accurate for a particular state or jurisdiction and may largely depend on specific circumstances surrounding individual cases, which may or may not be consistent with your circumstances or may no longer be up-to-date to the extent that laws have changed since posting. Legal articles therefore are for review as general research and for use in helping to gauge a lawyer's expertise on a matter. If you are seeking specific legal advice, Lawyer.com recommends that you contact a lawyer to review your specific issues. See Lawyer.com's full Terms of Use for more information.