10 Dangerous Driving Habits
10 Dangerous Driving Habits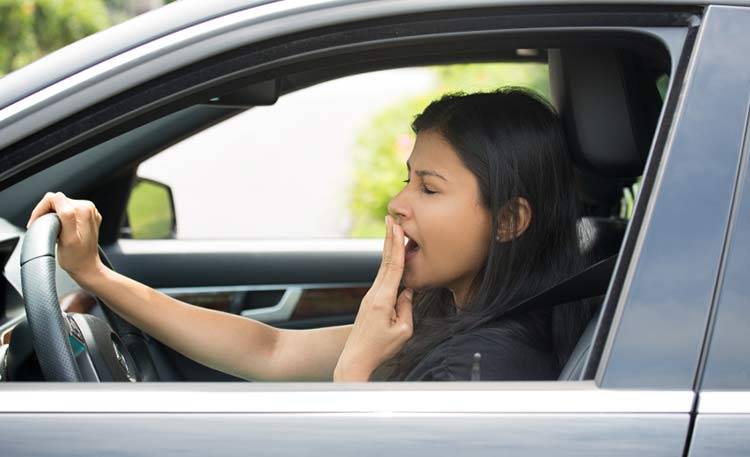 By avoiding dangerous driving habits, drivers can prevent many car accidents. This can save not only your life, but also the lives of many other people who share the roads with you. Here is a list of 10 dangerous driving habits to avoid.
1. Driving Under the Influence or Driving While Intoxicated
You must never drive after you have consumed alcohol or drugs. Even though your blood alcohol limit may be well within the legally permissible limit, it can still seriously impair your ability to drive a vehicle safely.
2. Driving After Taking Medications
Many prescription pain killers and over-the-counter drugs can cause drowsiness, and hence, impair the ability of a person to drive safely. Some medications have the same effect as that of alcohol.
3. Driving While Fatigued
Each year, many automobile accidents are caused because of driver fatigue. If you are drowsy, you must not drive. Take regular breaks to avoid fatigue.
4. Distracted Driving
Modern technologies have brought along many distractions in the form of cell phones and other electronic devices. Speaking on a cell phone and texting while driving are common causes of car accidents.
5. Jumping Red Lights
No matter how quickly you want to reach your destination, you must never run a red light. Jumping a red light will dramatically increase the chances of a car accident.
6. Speeding
At higher speeds, it becomes difficult to control a vehicle. It may become difficult to slow down or stop the car. It increases the risk of a collision with other vehicles on the road. Speeding in bad weather or when it is dark can be even riskier.
7. Tailgating
Following a vehicle too closely restricts visibility and makes it difficult to pull over in time in case the vehicle in front of you come to a halt suddenly. In short, the chances of an accident become quite high.
8. Not Wearing a Seat Belt
Not wearing a proper seat belt is a sure recipe for injuries in the event of a crash or when the brakes are applied suddenly. Seat belts are designed in a way that they prevent the body from hitting against the steering wheel, dashboard, or any other obstacle in the car in case of an accident.
9. Failing To Yield or Signal
It is extremely important to use your turn signal to warn the traffic about your intention to turn. This way people will know your next move and will maneuver accordingly.
10. Poorly Maintained Vehicle
Vehicles that are in need of repair or maintenance are at a higher risk of an accident compared to the ones that are well maintained. Poorly maintained wheels, windshield, wiper blades, and other parts can make it difficult to drive safely, and increase the risk of an accident.
If you have been injured in an accident caused by another person's negligence, call The Hoffmann Law Firm, L.L.C. at (314) 361-4242.
More resources:

rear end collision

car accident lawyer near

who is at fault in a t-bone collision?
Legal Articles Additional Disclaimer
Lawyer.com is not a law firm and does not offer legal advice. Content posted on Lawyer.com is the sole responsibility of the person from whom such content originated and is not reviewed or commented on by Lawyer.com. The application of law to any set of facts is a highly specialized skill, practiced by lawyers and often dependent on jurisdiction. Content on the site of a legal nature may or may not be accurate for a particular state or jurisdiction and may largely depend on specific circumstances surrounding individual cases, which may or may not be consistent with your circumstances or may no longer be up-to-date to the extent that laws have changed since posting. Legal articles therefore are for review as general research and for use in helping to gauge a lawyer's expertise on a matter. If you are seeking specific legal advice, Lawyer.com recommends that you contact a lawyer to review your specific issues. See Lawyer.com's full Terms of Use for more information.