4 Things You Can Do to Avoid Rear-End Collisions
4 Things You Can Do to Avoid Rear-End Collisions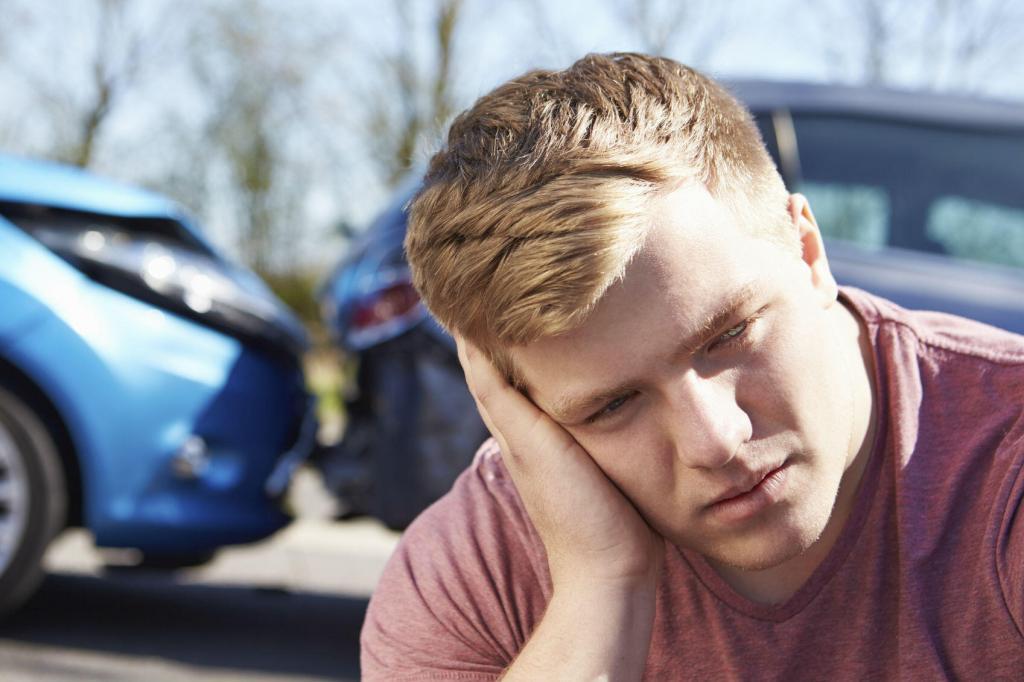 While most
rear-end auto accidents
are not
deadly
, they can cause personal injury and extensive damage to your car. Although advanced crash avoidance technologies are becoming increasingly available, the most effective way to avoid an accident is to be
alert
and
focused
. Follow these four tips to decrease your chances of being involved in a St. Louis rear-end collision.
Pay Attention & Be Alert
It is no secret that multi-tasking while driving is
extremely
dangerous. In fact, the leading cause of rear-end car accidents is
driver distraction
. If you are distracted with other tasks while driving, it becomes difficult to maintain a safe following distance. If you are driving an automobile, always remember the most important task at hand:
driving
. Be alert and do not let
anything
distract you from the road.
Plan Ahead
Before you leave for your destination it is important to plan ahead. Figure out
where
you are going and
what
route
you are going to take. This will prevent last minute lane changes and turns while you are driving. If you have to be somewhere at a specific time, give yourself plenty of time to get there. This will help you resist the temptation to speed. Speeding and tailgating are common causes of rear-end collisions. If you know your route and allow plenty of time to get there, you will be able to drive calmly and patiently.
Be Predictable
To be a safe driver you must
communicate
your intentions to other drivers
. Always use your turn signals when turning or changing lanes and slow down gradually when turning or approaching a stop sign or red light.
Know Your
Surroundings
Road conditions can change rapidly. Be in the habit of checking your mirrors frequently and avoid driving in the blind spot of other drivers. Always anticipate hazardous situations and

drive defensively.



Your efforts to be a safe and responsible driver can
save lives
. However, you may not always be able to prevent or avoid a rear-end car accident. If you or a loved one have been injured by a reckless driver, contact our St. Louis law office to ensure your legal rights are protected. Call
The Hoffmann Law Firm, L.L.C.
at
(314) 361-4242
to schedule a free and private consultation with an experienced attorney.
See also:
What To Do After A Car Accident
Do I Need a Lawyer?
How Will My Car Accident Medical Bills Get Paid?
Legal Articles Additional Disclaimer
Lawyer.com is not a law firm and does not offer legal advice. Content posted on Lawyer.com is the sole responsibility of the person from whom such content originated and is not reviewed or commented on by Lawyer.com. The application of law to any set of facts is a highly specialized skill, practiced by lawyers and often dependent on jurisdiction. Content on the site of a legal nature may or may not be accurate for a particular state or jurisdiction and may largely depend on specific circumstances surrounding individual cases, which may or may not be consistent with your circumstances or may no longer be up-to-date to the extent that laws have changed since posting. Legal articles therefore are for review as general research and for use in helping to gauge a lawyer's expertise on a matter. If you are seeking specific legal advice, Lawyer.com recommends that you contact a lawyer to review your specific issues. See Lawyer.com's full Terms of Use for more information.