How Much Will a St. Louis Auto Accident Attorney Cost?
How Much Will a St. Louis Auto Accident Attorney Cost?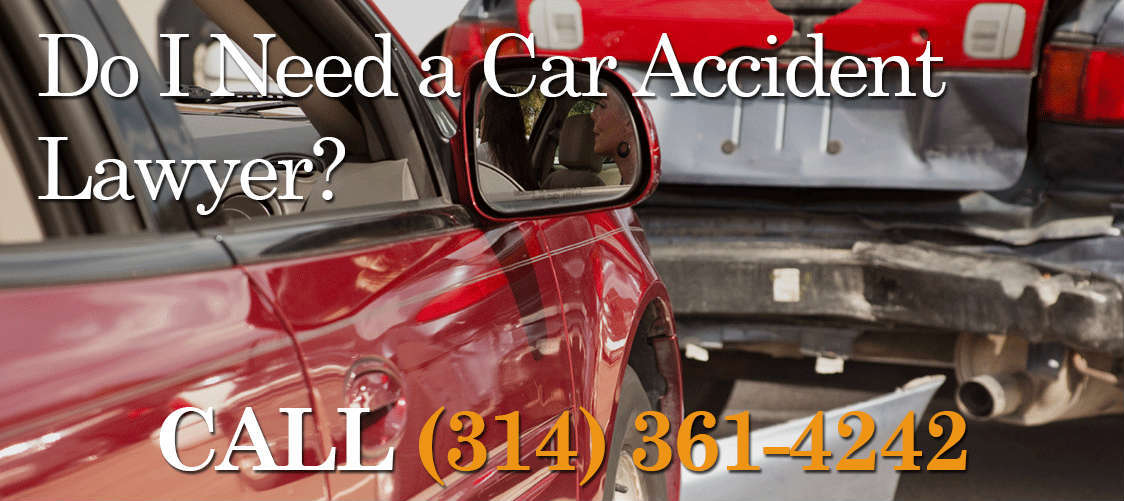 Most individuals who have been involved in a St. Louis auto accident understand that they have the right to seek legal representation. However, some fail to do so, reasoning that lawyers are just too expensive. But just how expensive are car accident lawyers?
Most
auto accident lawyers
charge a "contingency fee", meaning the firm doesn't collect attorney fees unless you recover compensation. Instead of an hourly fee, your attorney will get paid a
percentage
of what you receive from a settlement or verdict.
Should You Speak With a Lawyer?
Yes. Regardless of the severity of your accident, most
car wreck attorneys
offer free case evaluations with
no obligation
. An experienced attorney will understand what steps should be taken to protect your right to compensation and can help you determine what your next steps are.
There are at least 3 benefits of speaking with a car accident lawyer:
1
-
An attorney can help you determine the true value of your injury claim
and advise you on whether you should settle your claim or fight for compensation.
2
-
Your lawyer can help you figure out the long-term consequences of your accident
so you understand what compensation you will need to move forward. This will also keep you from settling your claim to soon.
3
-
Your attorney will be dedicated to protecting your interests.
You can be sure that your insurance company has their own lawyers working hard to limit the amount of money you receive. Having your own personal injury attorney levels the playing field.
If you have been injured in a
St. Louis automobile accident
, speaking with an experienced attorney at our law office will benefit you greatly. For over 15 years we have been working exclusively on protecting the rights of injury victims in St. Louis, MO. Call us today at
(314) 361-4242
to schedule a free case evaluation.
Legal Articles Additional Disclaimer
Lawyer.com is not a law firm and does not offer legal advice. Content posted on Lawyer.com is the sole responsibility of the person from whom such content originated and is not reviewed or commented on by Lawyer.com. The application of law to any set of facts is a highly specialized skill, practiced by lawyers and often dependent on jurisdiction. Content on the site of a legal nature may or may not be accurate for a particular state or jurisdiction and may largely depend on specific circumstances surrounding individual cases, which may or may not be consistent with your circumstances or may no longer be up-to-date to the extent that laws have changed since posting. Legal articles therefore are for review as general research and for use in helping to gauge a lawyer's expertise on a matter. If you are seeking specific legal advice, Lawyer.com recommends that you contact a lawyer to review your specific issues. See Lawyer.com's full Terms of Use for more information.