How to Pass Safely and Avoid a Car Accident
How to Pass Safely and Avoid a Car Accident
The most important duty of a motorist is to ensure safety on the road. This can be accomplished by driving carefully and prudently.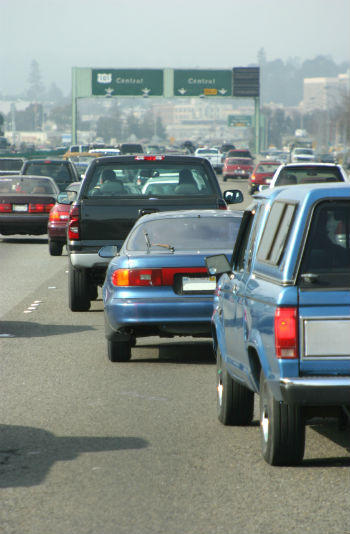 Following the rules of the road include following speed limits, observing yield and stop signs, and using traffic signals. These regulations ensure a safe environment on the road for you as well as other users which include motorists, pedestrians, and cyclists.
Right-Of-Way
The most important aspect of road safety is understanding right-of-way. It is important to know when to yield the right-of-way when you are in an intersection with pedestrians crossing and there are no signals or signs for regulating traffic. The rules make it clear to the motorists as to who crosses the intersection first and who yields the right-of-way, preventing an accident with a pedestrian or another vehicle.
Passing Another Vehicle
Passing another vehicle is a tricky maneuver and may become dangerous when you try to pass at an intersection with other vehicles around or on a two-lane road. Different states have varying rules with regards to illegal passing and you may be dealt a hefty fine if you try to pass in a construction zone or a work zone. While passing slow moving vehicles, always slow down and then pass. The same rule applies when you pass a pedestrian or a cyclist.
Passing on the right of a vehicle is not a safe maneuver and you may receive a ticket if you pass on the right at a place where it is not allowed. There are certain situations and places where passing on the right is legal; however, the vehicle should never be driven off the paved section of the road. These are as follows:
If the vehicle in front is making a left turn at an intersection, you can safely pass on the right.
On a one-way street in a city.
On a city street with an unobstructed pathway for two or more lines of traffic for each direction.
On a highway outside a city with four or more lanes of traffic and with an unobstructed pathway of sufficient width.
When Never to Pass
When passing a vehicle you should always pass on the left. However, there are certain scenarios when it is dangerous to do so and you should never pass in the following situations:
The crest of a grade and the curve on the highway are blind zones and the driver's view will be obstructed. In case a vehicle is approaching from the opposite direction, the situation may turn dangerous.
While approaching a bridge, tunnel, or viaduct, if the view is obstructed within one hundred feet.
Within one hundred feet of any railway crossing or an intersection.
Never pass when you see a solid yellow line on the road.
These tips will help you stay safe while passing another vehicle. If you have been injured because another vehicle attempted an illegal or unsafe pass, consult with a St. Louis car accident attorney. Call The Hoffmann Law Firm, L.L.C. at (314) 361-4242 for a free consultation.
Legal Articles Additional Disclaimer
Lawyer.com is not a law firm and does not offer legal advice. Content posted on Lawyer.com is the sole responsibility of the person from whom such content originated and is not reviewed or commented on by Lawyer.com. The application of law to any set of facts is a highly specialized skill, practiced by lawyers and often dependent on jurisdiction. Content on the site of a legal nature may or may not be accurate for a particular state or jurisdiction and may largely depend on specific circumstances surrounding individual cases, which may or may not be consistent with your circumstances or may no longer be up-to-date to the extent that laws have changed since posting. Legal articles therefore are for review as general research and for use in helping to gauge a lawyer's expertise on a matter. If you are seeking specific legal advice, Lawyer.com recommends that you contact a lawyer to review your specific issues. See Lawyer.com's full Terms of Use for more information.