What to Do If the Insurance Asks for Your Medical Records After a Car Accident
What to Do If the Insurance Asks for Your Medical Records After a Car Accident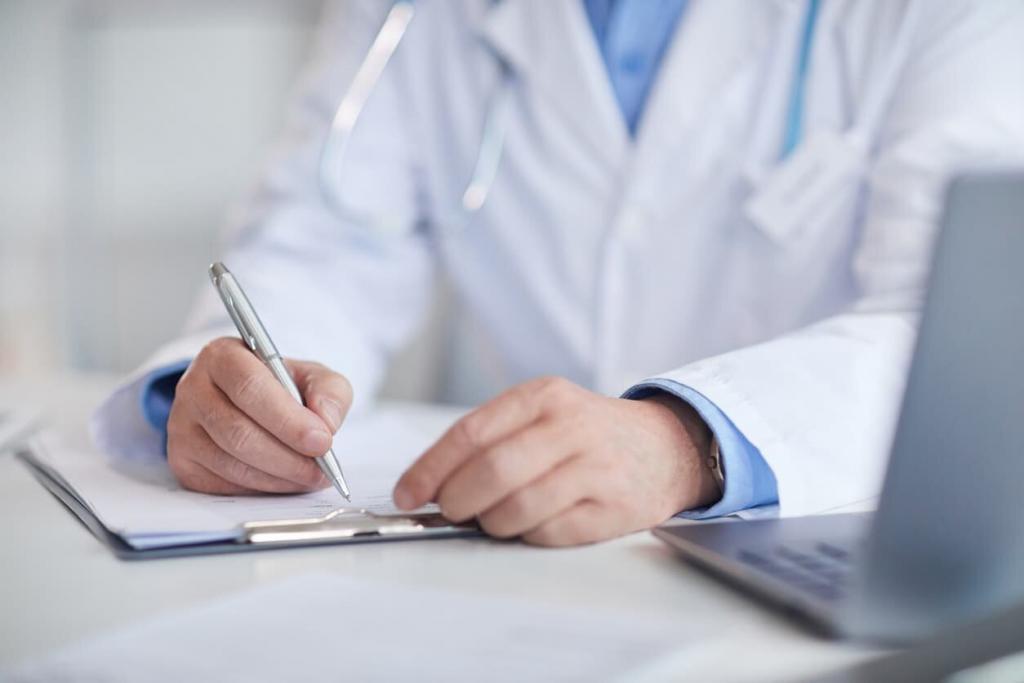 In addition to the stress of the piling medical bills and lost wages, a car accident injury may also cause you to be anxious about dealing with the at-fault driver's insurance company.
An insurance adjuster will likely call you immediately after the accident to ask you various questions. That's why it's wise to work with a St. Louis car accident lawyer since they can take over the negotiations with the insurance company.
But, what if the adjuster asks for your medical records?
As medical records are the most important type of hard evidence your claim will be based on, you must be cautious when an insurance adjuster asks for access to your medical history.
As the other party involved in your car accident claim, the insurance company will generally be provided access to relevant medical records. The important thing is to only give them access to the documents that have to do with your accident and not past ones. This is important because they might use past medical records against you.
Signing a Medical Release
When contacted by an insurance adjuster, you will notice they are very polite, reassuring, and professional. This doesn't mean that they have your best interest in mind. An insurance adjuster's job is to settle for the least amount possible, reducing their employer's costs.
When the insurance company asks you to give them access to your medical records, you might think it's a standard requirement. Still, many victims have voluntarily given up full access to their medical records without knowing that it was their decision to make.
Yes, you will likely have to provide records of your accident injuries, but the insurance company doesn't have the right to see all your medical history. When you are given a medical release to sign, it usually demands just that: full access to your previous records. If you make that mistake, the insurance adjuster will search for any prior condition or injury they could blame for your present injuries.
This is why it's essential to speak with a St. Louis auto accident lawyer as soon as possible after a car accident.
Insurer Asks for an IME
It's not uncommon for the insurance company to ask for an Independent Medical Examination. While the theory sounds good - being seen by an uninvolved doctor who provides an unbiased opinion - in reality, these doctors may be hired by insurers precisely because their opinions favor them.
While refusing an IME is not an option, you should consult your car accident lawyer before going to your exam because it's important to know what you should say and what you can keep for yourself.
Speak With an Experienced Attorney
Are you going through a car accident claim and dealing with insurance adjusters? Have an experienced St. Louis car accident lawyer by your side and avoid the tactics used by insurers to pay you less than you should receive.
Give The Hoffmann Law Firm, L.L.C. a call 24/7 at (314) 361-4242 for a FREE case evaluation.
Legal Articles Additional Disclaimer
Lawyer.com is not a law firm and does not offer legal advice. Content posted on Lawyer.com is the sole responsibility of the person from whom such content originated and is not reviewed or commented on by Lawyer.com. The application of law to any set of facts is a highly specialized skill, practiced by lawyers and often dependent on jurisdiction. Content on the site of a legal nature may or may not be accurate for a particular state or jurisdiction and may largely depend on specific circumstances surrounding individual cases, which may or may not be consistent with your circumstances or may no longer be up-to-date to the extent that laws have changed since posting. Legal articles therefore are for review as general research and for use in helping to gauge a lawyer's expertise on a matter. If you are seeking specific legal advice, Lawyer.com recommends that you contact a lawyer to review your specific issues. See Lawyer.com's full Terms of Use for more information.