Returning to Work After a St. Louis Workplace Injury
Returning to Work After a St. Louis Workplace Injury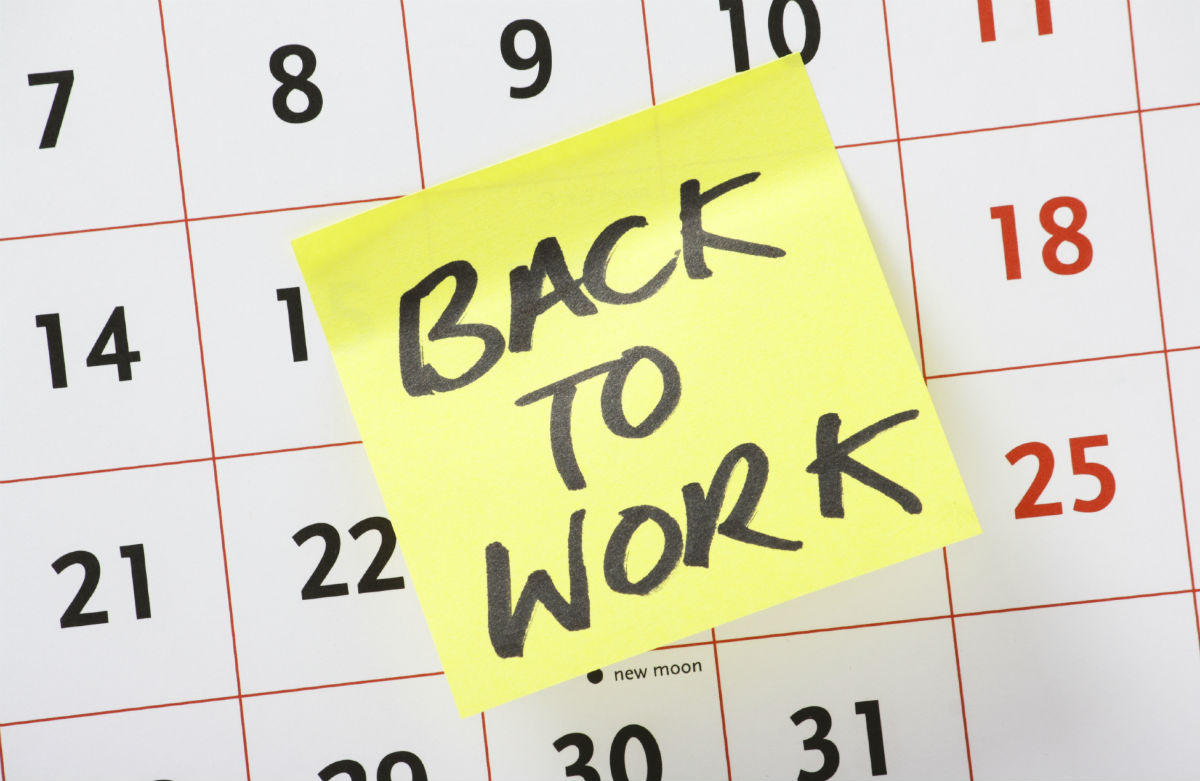 Returning to work after an injury is usually a positive experience. You get to see your coworkers again, fill your schedule, and enjoy more money than you were receiving while on workers' compensation. Unfortunately, going back to work can go wrong in a variety of ways. Below, we detail 5 tips to follow when returning to work after an injury.
Do Not Go Back Too Early
Whether it be from yourself or your employer, you may feel pressure to get back to work as soon as possible. While this may be tempting, it is ultimately a bad decision. Not only will going back early cause unneeded discomfort, but you will also be at risk of sustaining another injury. To avoid this scenario, be honest about your condition and work with a doctor that understands what you're feeling.
Understand Your Physical Restrictions
Depending on the nature of your damages, you may have limited abilities when you go back to work. This often means working fewer hours, more slowly, or on entirely different tasks. Upon returning, you may have a list of restrictions from your doctor. What you should do is review that list, understand it, follow it, and perhaps even keep a copy of it onhand while at work.
Listen to Your Body
Between injury and inactivity, your body likely will not be ready to go back to work. When you return to your company, there will be an adjustment period where you get back in shape and start to understand what you can and can't do. At this point, it is critical that you listen to your body. If you feel pain or discomfort, you should always stop and take stock of the situation. Don't try to "tough it out" and suffer unnecessary pain.
Don't Be Afraid of Confrontation
There may be times when your employer does not respect your limitations and asks you to complete a task you cannot handle. Alternatively, they may not know what your issues are and ask you to do something by accident. Either way, you cannot be afraid of confronting them. Your health comes first, so be sure to set your limits with your employer and don't let them cross any lines.
Document Any Employer Violations
Sometimes, a company is unfair to workers after they come back. This can happen for many reasons, but the top one is them being angry about having to pay you for your damages. The result can be verbal abuse, asking you to work beyond your limitations, or threatening termination. If any of these things happen to you, do your best to document them. Doing so will give you evidence that you may need later on.

The vast majority of injured workers are thrilled to go back to work after their health returns. Doing so occasionally leads to adverse outcomes, though. Follow the tips on this list and you will most likely avoid those painful scenarios.
Law Office of James M. Hoffmann
2001 S Hanley Rd #325
St. Louis, MO
63144
Phone: (314) 361-4300
Legal Articles Additional Disclaimer
Lawyer.com is not a law firm and does not offer legal advice. Content posted on Lawyer.com is the sole responsibility of the person from whom such content originated and is not reviewed or commented on by Lawyer.com. The application of law to any set of facts is a highly specialized skill, practiced by lawyers and often dependent on jurisdiction. Content on the site of a legal nature may or may not be accurate for a particular state or jurisdiction and may largely depend on specific circumstances surrounding individual cases, which may or may not be consistent with your circumstances or may no longer be up-to-date to the extent that laws have changed since posting. Legal articles therefore are for review as general research and for use in helping to gauge a lawyer's expertise on a matter. If you are seeking specific legal advice, Lawyer.com recommends that you contact a lawyer to review your specific issues. See Lawyer.com's full Terms of Use for more information.